Ethan Harris Sings Keith Urban's 'You'll Think of Me' on 'American Idol' [VIDEO]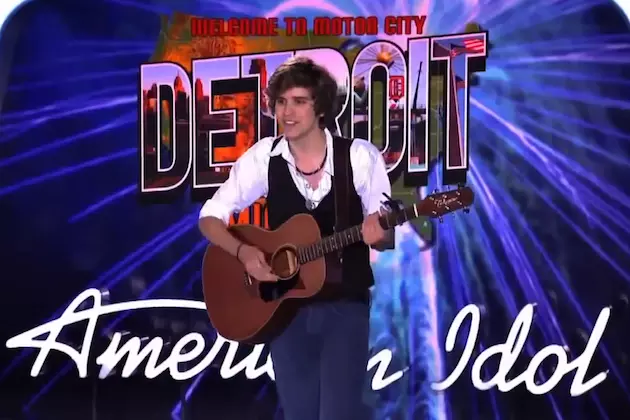 On 'American Idol,' Keith Urban super fan Ethan Harris chose to sing the judge's song 'You'll Think of Me.'
The adorable contestant had Urban autograph a photo he drew of his idol before launching into his rendition of the song on his acoustic guitar.
All three judges were impressed by the 20-year-old's voice, especially his ability to hit the high notes.
For his part, Harris was in the cutest shell shock ever and kept commenting that he felt like he's talking to the television. We love this kid.
Watch Ethan Harris Sing Keith Urban's 'You'll Think of Me' on 'American Idol'
Next: 'American Idol' Spoilers: Who Makes It to the Top 31? Source:
Ethan Harris Sings Keith Urban's 'You'll Think of Me' on 'American Idol' [VIDEO]