Houston High School is Being Sued for Expelling Girl Who Sat During Pledge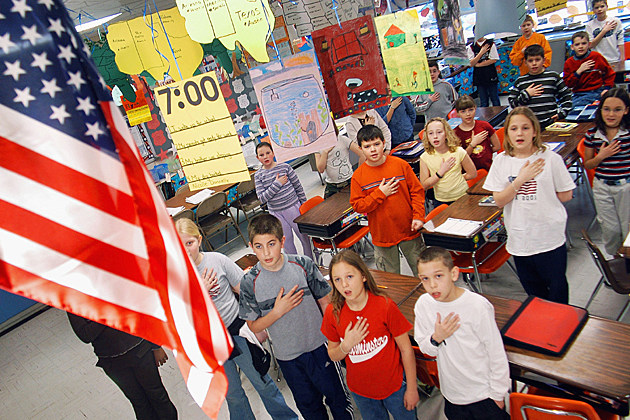 The Cypress-Fairbanks School District in Houston is embroiled in a lawsuit over the expulsion of 17-year-old India Landry last week.  According to ABC News, the lawsuit states that India was sitting in the principal's office when the Pledge of Allegiance came over the PA system.  When everyone stood, India stayed in her seat.  According to Landry's statement to Houston news station KHOU, that's when the principal said "Well, you're kicked out of here."
Landry's lawyer, Randall Kallinen, says that the Windfern High School principal violated his client's FIrst Amendment rights.  He also said that India had been sitting in "silent protest" for a year and a half through 6 different teachers before it became an issue.  Landry told KHOU: "I don't think that the flag is what it says it's for, for liberty and justice and all that.  It's not obviously what's going on in America today."
As of Friday, India was back in school after the district reversed their decision.  They have released this statement:
A student will not be removed from campus for refusing to stand for the pledge"
Normally, Texas Schools are immune from lawsuits.  The only exceptions are when the case concerns constitutional issues or violations.  The lawsuit is seeking unspecified damages.  The school district says that they will handle this issue internally.