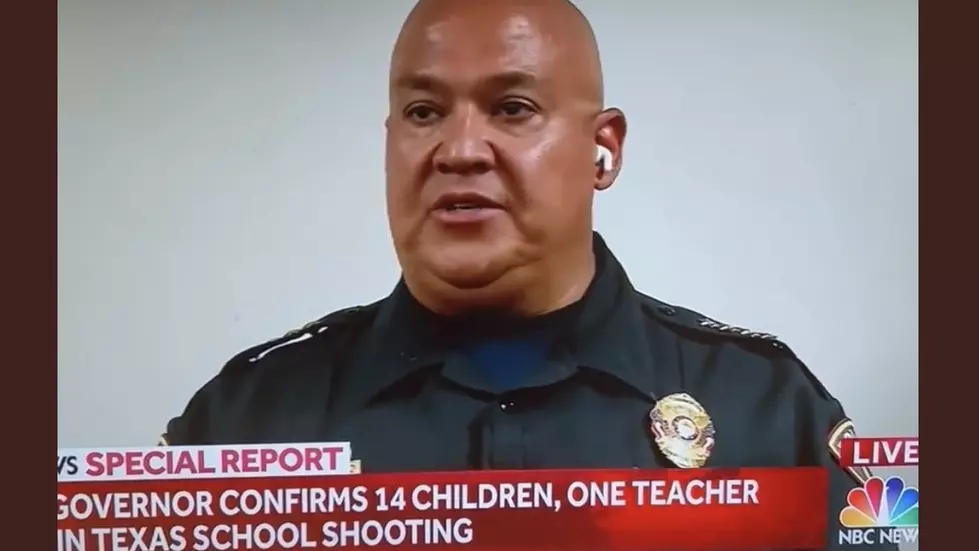 18-Year-Old Suspect in Texas School Shooting Named – Law Enforcement Shot, Killed Suspect
Twitter via @susankoeppen
Reports say that the 18-year-old suspect in the Texas school shooting has been named. According to local officials, the teenager acted alone and was eventually shot and killed by law enforcement.
Reports say that Uvalde officials have named 18-year-old Salvador Romas as the suspected gunman in the Texas school shooting incident that left 14 students and 1 teacher dead.
Robb Elementary School, which is made up of 2nd, 3rd, and 4th graders, currently has roughly 600 students enrolled. Authorities were called to the school just before noon today with reports of a shooting.
Official reports say that the Texas Governor identified Romas as a local Uvalde high school student.
The suspected shooter, Salvador Ramos, apparently shared photos of himself as well as photos of weapons to social media in recent days.
See a clip from the press conference featuring Uvalde law enforcement via @susankoeppen on Twitter here.
See more from @ExpressNews on Twitter below.
10 Tips To Safely Drive Through School Zones In Lafayette