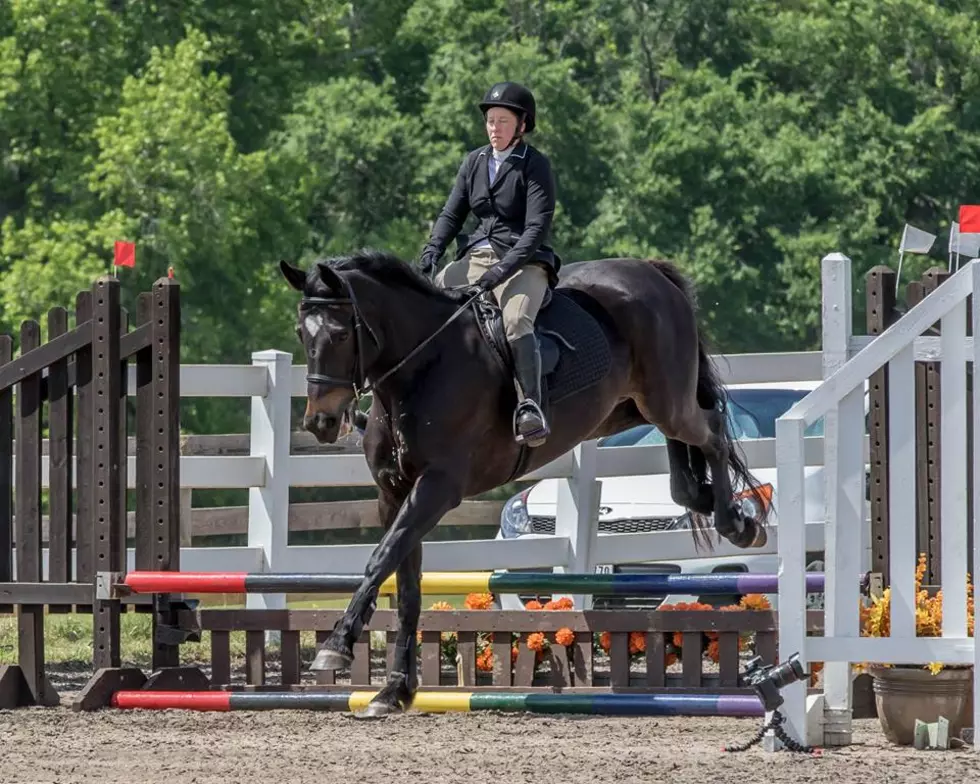 20th Anniversary Holly Hill Horse Trials in Benton, LA Are Huge Success! [PHOTOS]
Ann Switalski
While Sweetie and Carlye didn't end up in the ribbons (they placed 9th) they had a great weekend jam packed with fun and new experiences! I can't wait to ride her myself one day in the Holly Hill Trials.
Visitors had the chance to see the sport of three day eventing up close and personal as 300+ horse and rider teams tackled dressage, cross country and stadium jumping. I know of at least one little girl who fell in love with the sport and had her parents sign her up for lessons on the spot!
I was honored to be asked to announce the entire affair again. I've included some pictures taken of Sweetie and Carlye over the weekend by Ann Switalski. She's truly a talented photographer you should consider for any photography needs you might have.
I leave Wednesday to cover Sydney Conley Elliott's bid for the Rolex crown at Kentucky Horse Park. Beware, you'll see plenty of horse pictures here in the near future!