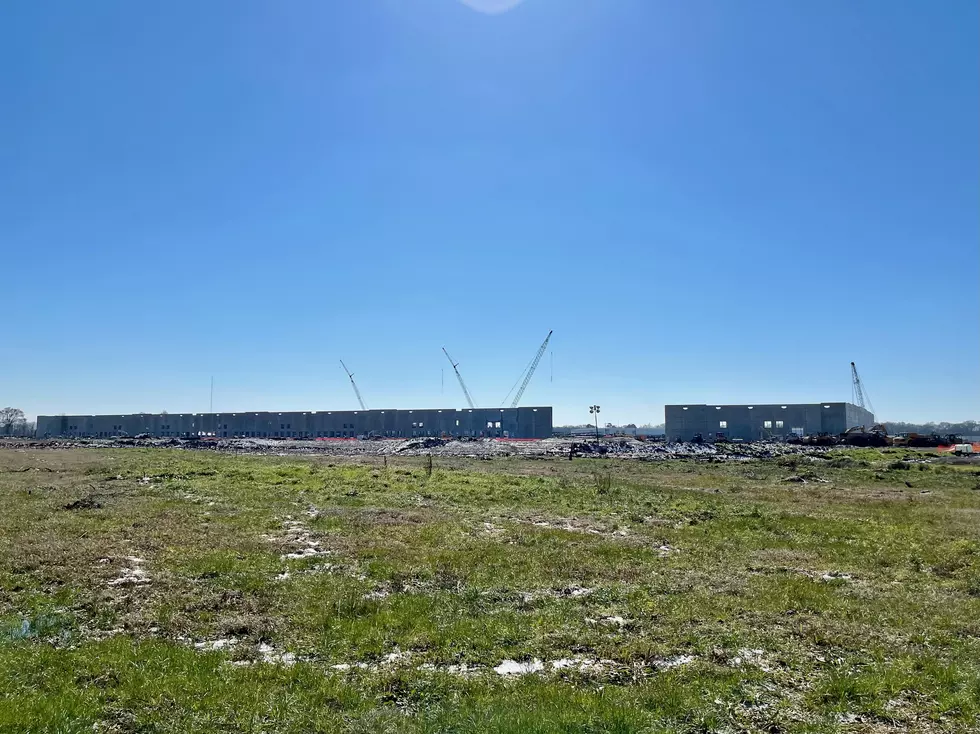 Aerial Footage Shows Progress at New Amazon Fulfillment Center in Carencro
HOT 107.9
New aerial footage of the Amazon Fulfillment Center in Carencro is out and the progress is coming along quite nicely. This facility will create an estimated 500 new jobs for the Lafayette area, with even more jobs likely to follow.
Check out the awesome drone footage from @WhatsThe_DL on Twitter below.
The new footage shows just how massive this facility is, as it seems to dwarf the footprint of nearby Carencro neighborhoods. The opening of this new Amazon fulfillment center will truly make a massive impact on the local economy.
We originally reported about this new fulfillment center coming to the Lafayette area back in October of 2020. Since then, the construction crew off of I-49 has been hard at work putting this massive facility together. Commuters that have passed by the construction site off of the interstate have had day-by-day view of this construction since its' groundbreaking.
Hiring of employees at the new Amazon fulfillment center in Carencro is expected to begin in the Summer of 2021 and you can find more details on that HERE.
Growing up in the Carencro area, it is really a sight to see the East-side of I-49 develop at the rate it has. This Amazon Fulfillment Center has just been another massive piece involved in the further development of the rapidly growing Lafayette area.
Top 10 Body Language Mistakes on Job Interviews