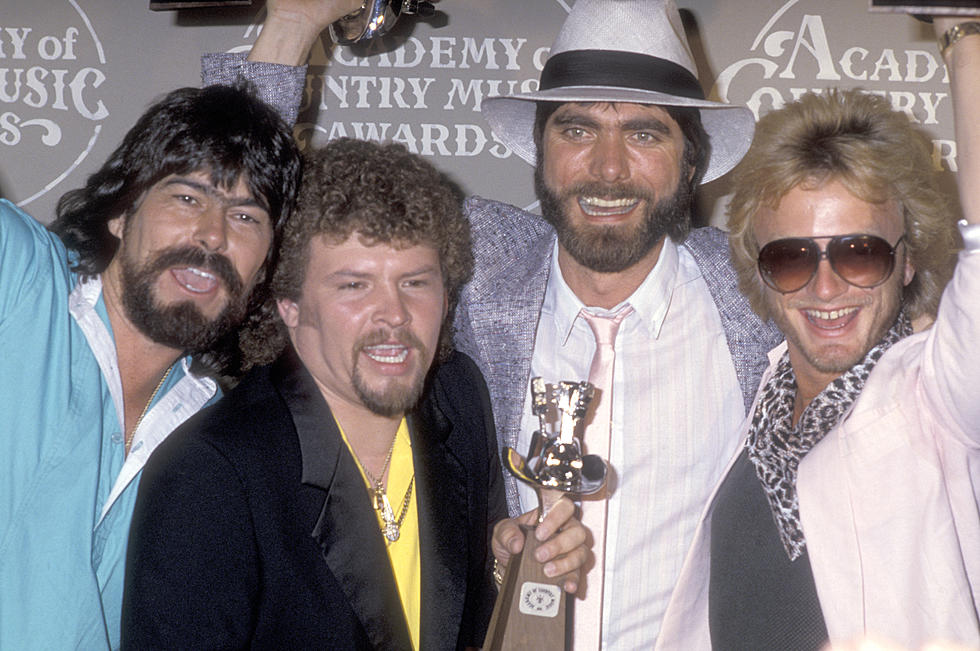 Country's 1980's Artists Of The Decade Announce Bossier Concert
Ron Galella, WireImage / Getty Images
When a group posts the record 21 number one singles in a row, most of which occurred in the 1980's, it was a cinch they would be named the Artist of the Decade by the Academy of Country Music in 1989.
Unless you grew up in a foreign country, you know that the group I'm talking about is Alabama!
If you missed the moment they were named the Artist of the Decade, just check this out!
No country group can boast the successes of Alabama. With over forty number one singles that started with Tennessee River in 1980 and included other smashes like Mountain Music, Dixieland Delight and Song of the South, they had also posted an incredible 12 Top Ten country albums.
And that's how you get to represent the entire decade of country music for the 1980's, one of the country music format's most listened to decades of all time.
Of course, the group was back in the news recently with the heartbreaking announcement that the group's co-founder, long time guitarist and family member, Jeff Cook had passed away at the age of 73 after a long battle with Parkinson's disease.
Though the reality of the loss of Cook hit the group's remaining members directly in the heart, they vowed to "Roll On."
And today, they've announced they'll bring the "Alabama Roll On 2 North American Tour" to Brookshire Grocery Arena in Bossier City!
The sure-to-sell-out mammoth concert is set for Friday, February 17 at 7:00 pm and will feature special guest Eddie Montgomery of Montgomery Gentry!
Tickets will go on sale this Friday, December 16 at 10:00 at the Brookshire Grocery Arena box office and HERE at ticketmaster.com
Top 22 Country Songs of 2022, Ranked
There are plenty of feel-good country jams on this list of the
top country songs of 2022
, but the No. 1 song is one of the best love songs of the decade. These 22 songs are ranked by critical acclaim, radio and sales success, and importance to the genre.
Seven of the 22 artists made our
Top Country Songs list from 2021
, as well, but there are no song repeats. If a song made a previous list (or didn't spend most of its time on the charts in 2022), it's not eligible. So, before you ask where your favorite song is (i.e. Cody Johnson, "'Til You Can't"), be sure the miss isn't just a technicality.
The Best Movies of 2022
Here are ScreenCrush's picks for the top films of the year.