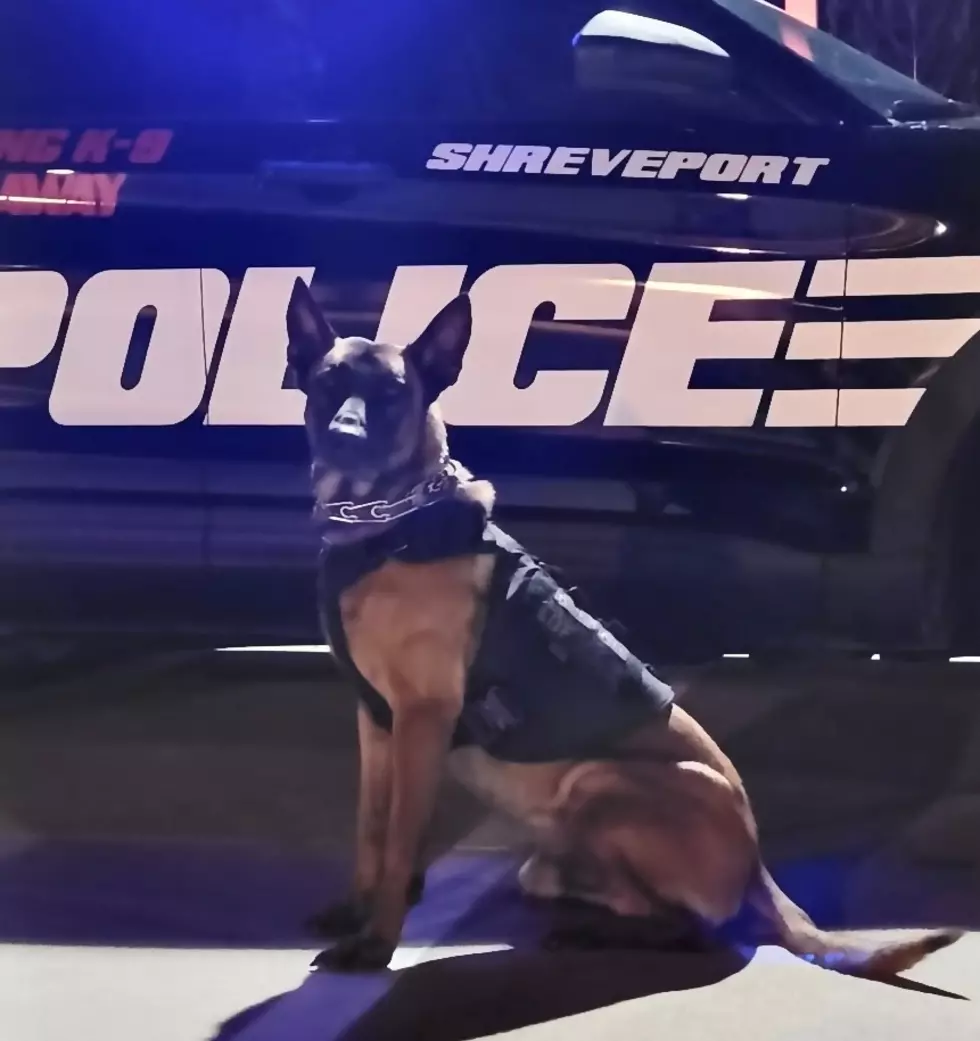 Alert Citizen and a SPD K-9 Nab Prevent a Robbery in Shreveport
Courtesy of the Shreveport Police Department
Don't you love it when the good guys win?
Last Monday, July 6, 2022, early in the morning, around 1 am, a suspect entered a convenience store in the 3300 block of Bert Kouns in Shreveport. That's when our alert citizen, who hasn't been named, walked into the store, finding the suspect, firearm in hand, attempting to rob it.
It was at that point that our everyday citizen turned into a hero and retrieved his legal firearm and confronted the suspect. The suspect then turned his handgun on our alert citizen. The witness, in fear for their life, discharged their weapon. While the suspect wasn't hit, it did cause him to run from the store.
Thankfully, Shreveport Police were already en route to the scene. Even better, Shreveport Police K-9 Sjaak was in the area. Sjaak was able to track the suspect, later identified as Tre'sean Polk (4/23/95) into a wooded area west of the business where he was apprehended and taken into custody. Polk was treated for minor injuries he sustained during his capture at a local hospital and arrested on one count of Armed Robbery.
Our local hero was questioned and released. And that is how it's done. While I don't believe in vigilante justice by any means, it's going to take the help of our residents and ongoing efforts by our law enforcement officers to curb crime in Shreveport.
Read More: Celebrities Arrested in Shreveport
The Shreveport Police Department Won't Be Responding To These Calls Anymore
10 Ark-La-Tex Cities You Are Most Likely to Get a Speeding Ticket in