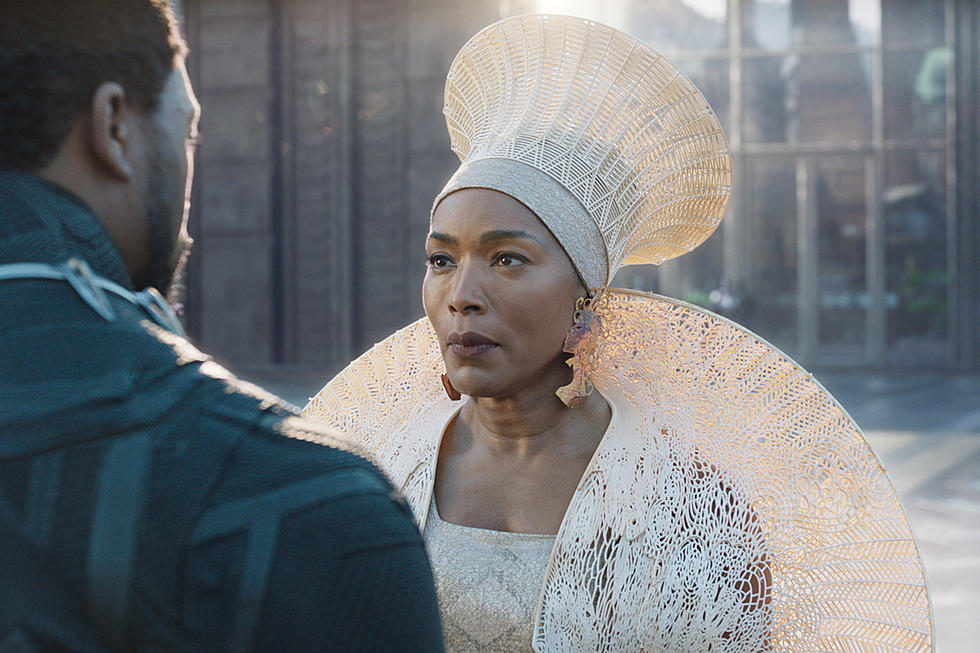 Angela Bassett Confirms Two 'Black Panther' Faves Survived 'Infinity War'
Marvel
The MCU needs more people like Mark Ruffalo and Angela Bassett, actors who are ready and willing to let much-guarded spoilers leak. Technically, it was an accident when Ruffalo spoiled Infinity War back in 2017, but when it comes to Bassett? She couldn't give a hoot about Marvel non-disclosure agreements.
The Black Panther star recently confirmed that two of your favorite Wakandans did indeed survive Thanos' snap in Avengers: Infinity War. One of those is, of course, her own Queen Ramonda, who we first met in Ryan Coogler's Black Panther. The other is my personal favorite, her daughter and T'Challa's sister Shuri. When asked about her own possible death at the end of the movie, Bassett told ScreenRant the good news:
No. Neither did my daughter. Shuri, she's a bright girl there in Wakanda. So…
NDA who? This is Angela Bassett baby and she doesn't care about your studio's precious secrets. Quick, someone ask her how Black Panther and the rest of the Avengers (and the remainder of the obliterated population) will come back to life! Oh, and let's ask her what the title of Avengers 4 is while we're at it.
It's not a huge surprise Letitia Wright's Shuri is alive – she was easily the best new character introduced in Black Panther, and with her extensive tech knowledge it wouldn't be a stretch to imagine she'll play some role in bringing the Avengers back or defeating Thanos in the next film. Wright also recently let a potential spoiler leak at MCM Comic-Con in London when she spoke about working with Chris Pratt, noteworthy since the two didn't share a scene in Infinity War.
It's also not a shocker that both women are alive because obviously there will be a Black Panther 2, and how dare Marvel kill off Angela Bassett? I demand to see her in more queenly costumes and crowns.
Gallery – 10 Marvel Movie Plot Holes: