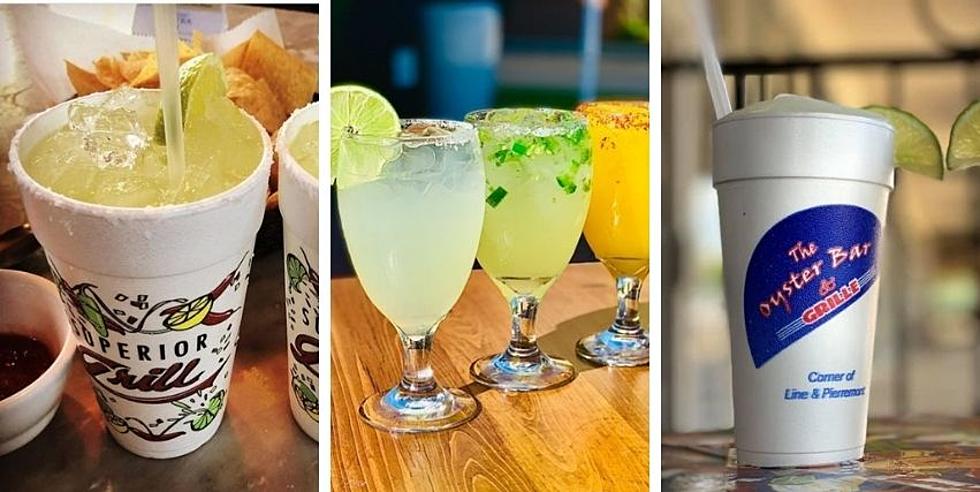 Here is Where You Can Find the Best Margs in Shreveport-Bossier
Superior Grill, El Cabo Verde, Oyster Bar
So many of us are focused and hung up on the fact that today is 2-22-22, let's not forget that today is the day that many of us need to make our way to our favorite restaurants for one of the best margaritas in town.
February 22nd, 2022 is National Margarita Day.
National Today said "Every February 22, we come together for National Margarita Day to pay homage to our favorite celebratory cocktail. The margarita — triple sec, tequila, and lime juice — was created in 1938 in Mexico and is widely considered the official drink of having fun. It's always 5 o'clock somewhere, and that's never truer than on National Margarita Day. So get out a shaker, pull out your frozen margarita machine, or head to your local watering hole and order a margarita. Up, on ice, or on the rocks, you can't go wrong. Salud!"
Where Do You Go for the Best Margarita in Town?
Here are some of the places that you suggested we enjoy for National Margarita Day.
Cantina Laredo in Shreveport
Here is what they said on their Facebook page, "Celebrate National Margarita Day TODAY with $8 Swirl Margaritas. Special pricing today, 2/22/22 only"
El Cabo Verde in Shreveport
El Cabo has a 2 for 1 special their Facebook page said, "Today's Special lime margarita 2x1 all day."
The Oyster Bar in Shreveport
If you have had their margs you already know that the cutoff should be 2. These pack a punch.
Ramirez Mexican Restaurant in Bossier & Shreveport
They have a happy hour every single day, you might want to check that out.
Superior Grill
Everyone knows about THIS margarita. People come from all over to try this gem. If you know, you know.
Non-Traditional King Cake Options in Shreveport-Bossier
Best King Cakes in Shreveport-Bossier
Check Out These Mouthwatering Photos of Barbecue in Jefferson, Texas
The 45-minute drive from Shreveport is worth it when the barbecue is this good.