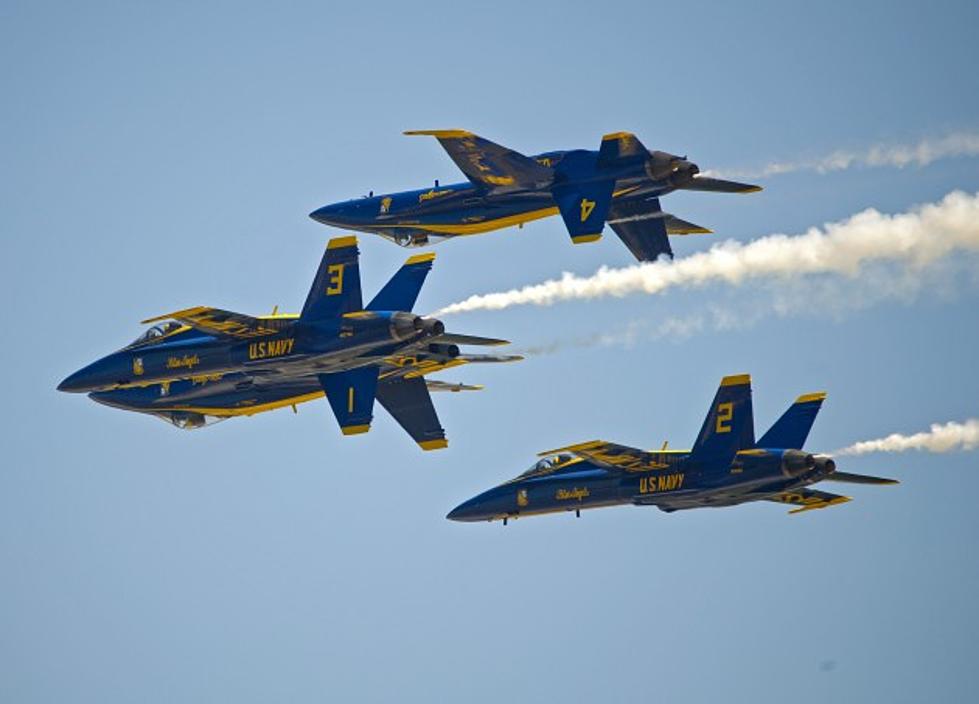 Blue Angels Visit Barksdale AFB for Site Survey
Getty Images
The Blue Angels of the U.S. Navy are in town to scope out the base for next year's air show.
According to officials at Barksdale Air Force Base, the Navy Flight Demonstration Squadron has arrived on base for a site survey. The Blue Angels will use their time here to prepare for their air show next year.
I wonder if they will do any practice flights. I mean, the weather is beautiful today. Let's see those babies in action!
The Defenders of Liberty Air Show, featuring the Blue Angels, is currently scheduled for May 2-3, 2015.
If you've never seen these guys in action, you better keep that weekend open!