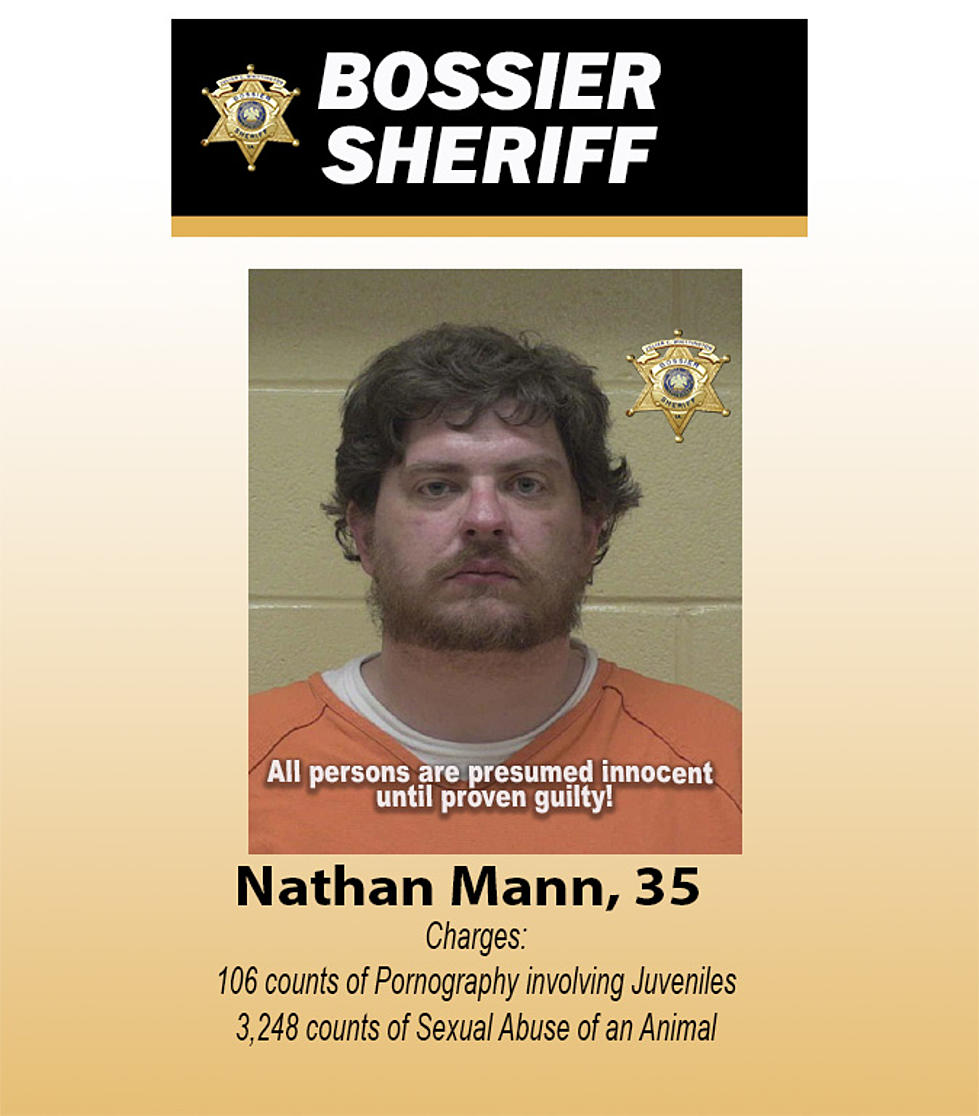 Bossier Man Arrested for Illegal Juvenile and Animal Images
BSO
Bossier Sheriff's Detectives Arrest a Bossier City man for Possessing Pornography Involving Juveniles and Sexual Abuse of an Animal Nathan Mann, 35, of Bossier City, was being investigated by detectives for possessing pornography involving juveniles and sexual abuse of an animal after receiving a cyber-tip.
A search warrant was obtained and executed at his home during the investigation. Detectives found Mann to be in possession of 106 images of pornography involving juveniles and in possession of 3,248 images and video that depicted the sexual abuse of an animal after forensic downloads of his electronic devices. Mann was arrested and charged with 106 counts of Pornography Involving Juveniles and 3,248 counts of Sexual Abuse of an Animal. He was transported to the Bossier Max.
Detectives with the Bossier Sheriff's Office continue to aggressively investigate child sexual abuse cases with the ICAC team, the Attorney General's Office, and with the aid of the latest technology. They encourage anyone with information regarding this crime or any other crimes against children to contact the Bossier Sheriff's Office at (318) 965-2203. Bond has been set in this case at $1,000,000.00.
Caddo Parish Violent Offenders for February 2023 (Mugshots)
The following mugshots are those who are accused of violent crimes in the month of February 2023. All those pictured are considered innocent until proven guilty in the court of law.
Shreveport Murders in 2023
Shreveport police are busy fighting violent crime in many local neighborhoods.
Mass Shootings in Louisiana in 2023
Where Have the Mass Shootings Been So Far this Year?