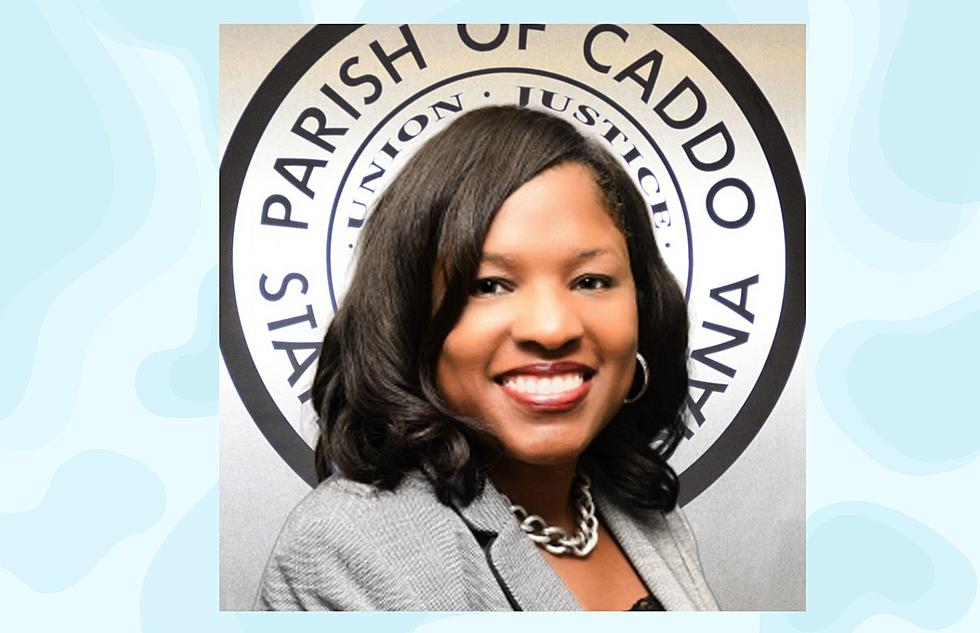 New Administrator Chosen to Run Caddo Parish
Caddo Parish
The Caddo Parish Commission has chosen Assistant Parish Administrator Erica Bryant as the next Parish Administrator and CEO.
Caddo Commission President Roy Burrell says:
We are pleased to announce Erica Bryant as the next Parish Administrator. Mrs. Bryant brings a wealth of experience to the position, and has a proven track record of working alongside Parish staff and the Caddo Parish Commission to ensure that Parish resources are best being used to serve the citizens and employees of Caddo Parish.  We look forward to her continuing that work and more in this position.
Bryant succeeds current administrator Dr. Woodrow Wilson, Jr. who is retiring after 21 years of service to the Parish. Bryant's appointment is effective July 15.
Dr. Wilson says:
I am extremely pleased to have a member of the existing Caddo Parish team to transition into the position of Parish Administrator. The role of Parish Administrator is an important position that not only oversees the day-to-day operations of the Parish, but also works diligently with various local, regional, and state partners.  Erica has excellent organizational skills and the unique ability to develop and maintain positive partnerships that will be beneficial in her new role with Caddo Parish.
Bryant has over 29 years' experience in finance, accounting and governmental operations, beginning her career with the Parish of Caddo in 1997, as the Assistant Director of Finance. She has served in various capacities with the Parish including Director of Finance, Director of Finance & Human Resources, and her current role as Assistant Parish Administrator.
Bryant says "I am deeply honored and excited to serve the citizens of Caddo Parish in this new capacity.  I appreciate the Caddo Parish Commission for entrusting me with the opportunity to lead Caddo Parish in this next chapter. Dr. Wilson has paved the way for continued success and I look forward to continuing the great work that has been established by the outstanding Caddo Parish team."
First Look: Inside the Amazon Shreveport Fulfillment Center
See Inside the Shreveport, Louisiana Amazon Fulfillment Center