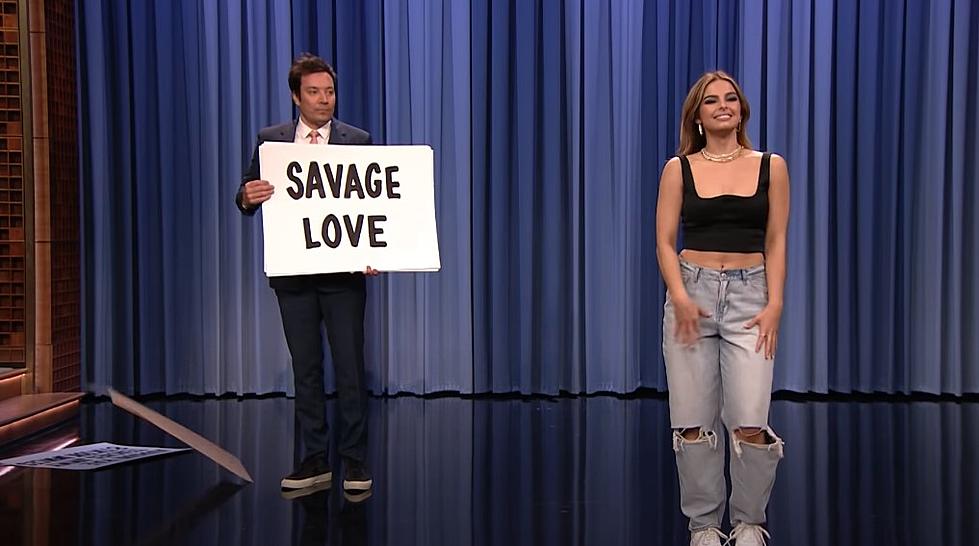 Calvary Grad Teaches Jimmy Fallon Her Favorite Tik Tok Dances

Via The Tonight Show Starring Jimmy Fallon on Youtube
Forbes has named her the highest earning TikTok star, she's known around the world, and she's a graduate of Shreveport's Calvary Baptist Academy. Her name is Addison Rae, and she's a giant star online.
Addison grew up in Louisiana, born in Lafayette, and finishing high school in Shreveport, she then made her way to LSU in Baton Rouge where she fired up her TikTok account. It didn't take long for her to take a rocket to the moon on the platform.
She used he background in dance, combined with her experiences in modeling, to gain traction on the app. Once she broke through on the platform, she left LSU to head west to build her empire...and build it she did.
Addison became TikTok's most valuable star, inking deals with Reebok, Spotify, Daniel Wllinton watches, and American Eagle, as well as launching her own makeup line. That empire is now worth over $5 million a year according to Forbes. In fact, they said her $5.4 million beats the next closest TikTok star by a million dollars.
But its not just the money, Addison Rae gets to hang with huge celebrities, and even do late night TV. Late last week, Addison joined Jimmy Fallon to teach him some of her favorite TikTok dances...
From Shreveport to Fallon in just a couple short years. Addison Rae is proving a couple of things every day. First, kids in Shreveport should know that it is possible to "make it big" even if you're not a massive sports star in a local high school. Second, you can make A LOT of money on TikTok.
All Buc-ee's Within 250 Miles of Shreveport