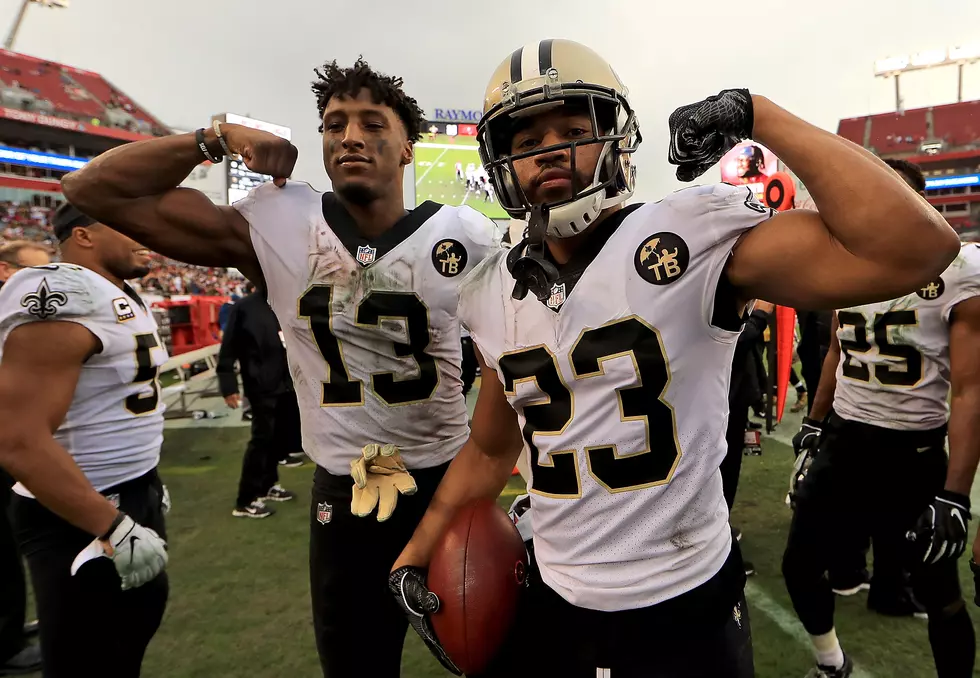 'Choppa Style' Is The New Saints Team Anthem And We're Totally Here For It [VIDEO]
Mike Ehrmann, Getty Images
Is there another NFL team as connected to its city than New Orleans?
The Saints are rolling toward the playoffs and (at the time of this post) are sitting atop the NFC as the #1 seed. One consistent theme throughout the season has been the cohesive swagger of the Black & Gold—a team that knows how to handle business as a unit but also celebrate in the same fashion.
Their locker room celebrations have looked like something you would see at a family reunion and that makes perfect sense because that's been the secret sauce for this 2018 Saints team: they're literally playing like a family.
After their hard-fought win on the road over the Tampa Bay Buccaneers, it was another cookout-inspired dance-off situation in the Saints locker room and the soundtrack was all too familiar.
The Saints have been bopping to 'Choppa Style'—a bonafide dancefloor classic by local New Orleans artist Choppa. This team is SO New Orleans and we're totally here for it.
Let's hope they keep rolling and we get home field advantage throughout the playoffs.
If so, we may just second line to Atlanta for the Super Bowl.