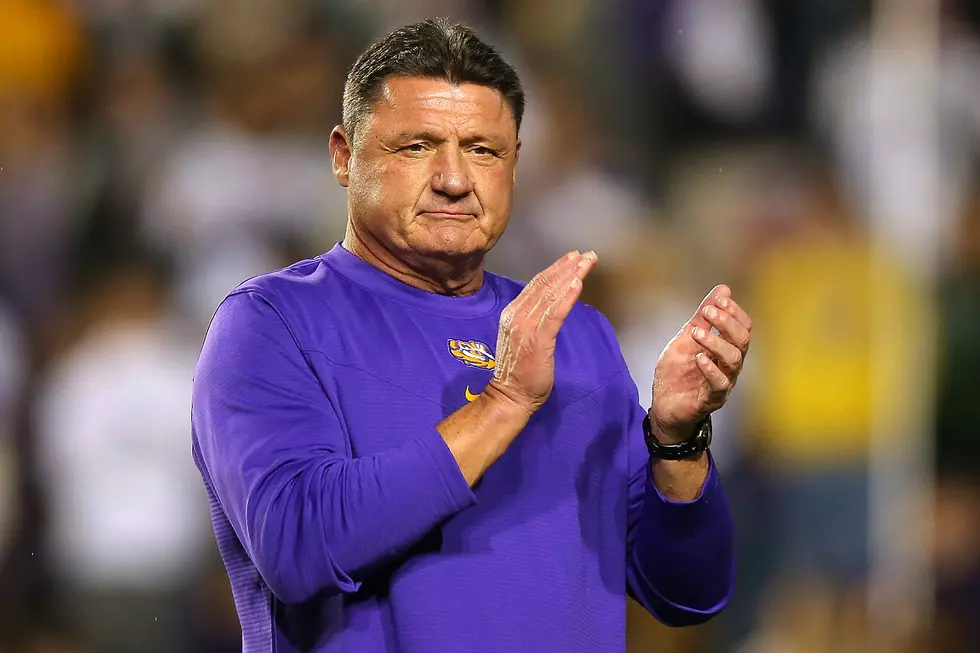 Coach Ed Orgeron's LSU 'Firing' Was Funnier Than You Expected
Photo by Jonathan Bachman/Getty Images
National Champion Head Coach Ed Orgeron and the LSU Football program technically "agreed to part ways" back in 2021. But most reporters and fans knew that it wasn't that easy. At least, they thought they did.
After word started to leak out that Coach O was done in Baton Rouge, there was a press conference held with both Ed Orgeron and Athletic Director Scott Woodward. That press conference seemed a little odd, when you have a guy sitting there, essentially getting fired just months after winning a National Championship. Not to mention that LSU season is regarded as the greatest single season in history.
But now Coach O is shedding new light on his separation from LSU. It turns out, that parting was actually pretty mutual. The way Coach O told the story today, he wasn't too upset about the situation at all...
Coach O told the Little Rock Touchdown Club:
"They said, 'Coach, you've got $17.1 million on your contract. We're gonna give it to you.' I said, 'What time do you want me to leave and what door do you want me out of, brother?'"
We know Coach O is a competitive guy, and he loves LSU...so he probably loved the idea of staying to coach the Tigers. But when given the option to retire and get handed $17 million dollars, that's hard to pass up. The fact he can still speak highly of LSU, and smile when talking about the "parting of ways" is great news. Hopefully in a few years, we can see Coach O celebrated on the campus with a statue. He can even pay for it...
Pro Football Hall Of Fame Members From Louisiana