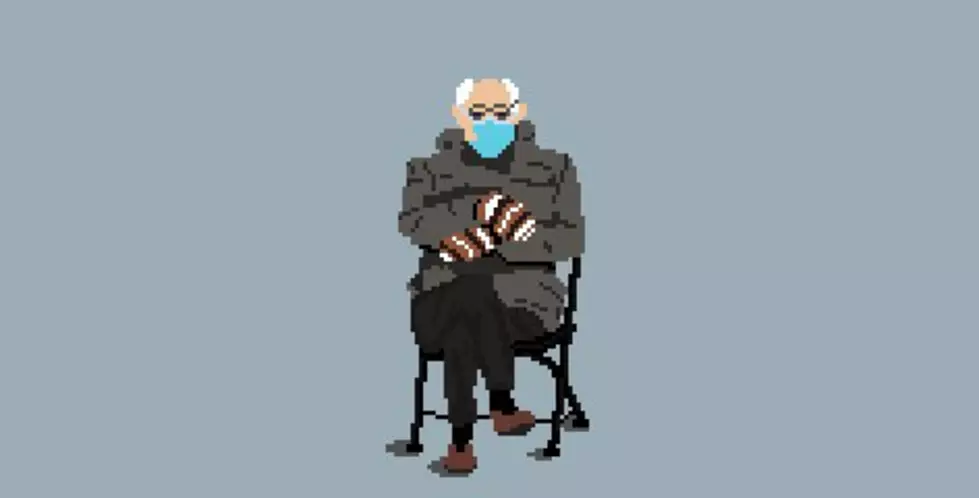 Collection of Funniest Bernie Sanders Inauguration Memes
@BoisterousNatur via Twitter
Yesterday was an important day for America, and thanks to Bernie Sanders, it turned into an important day for the internet.
When it comes to politicians, you'd be hard-pressed to find one who has selflessly given more to the meme community than Bernie Sanders. Any time this guy a guest at an event, behind a podium, appearing in commercials, etc., you can count on high-quality memes to follow.
Yesterday, Joe Biden was inaugurated as our 46th President. It was a wonderful ceremony, with performances by Jennifer Lopez, Lady Gaga, and Garth Brooks. It was also a historic day for women and people of color, with Kamala Harris being sworn in as our nation's first female Vice President. Naturally, Joe becoming president, Kamala becoming VP, and those wonderful performances took center stage when it came to immediate reactions following the inauguration.
However, as the clock ticked and meme-makers around the world put their creativity to work, the talk of the inauguration would soon revolve around one man, his mittens, envelope, and his hilarious disposition in a chair.
That man is the hero we all needed to unite both sides of the aisle... He is none other than Bernie Sanders.
During the inauguration, the cameras captured just about anyone who is anyone in the world of politics, yet one man stands tall above the rest when it comes to meme possibilities.
Bernie was captured sitting in his foldable chair, dressed like he was running errands but had to stop by the inauguration for a moment. It was a classic meme-moment and the internet wasted no time sharing their works of art.