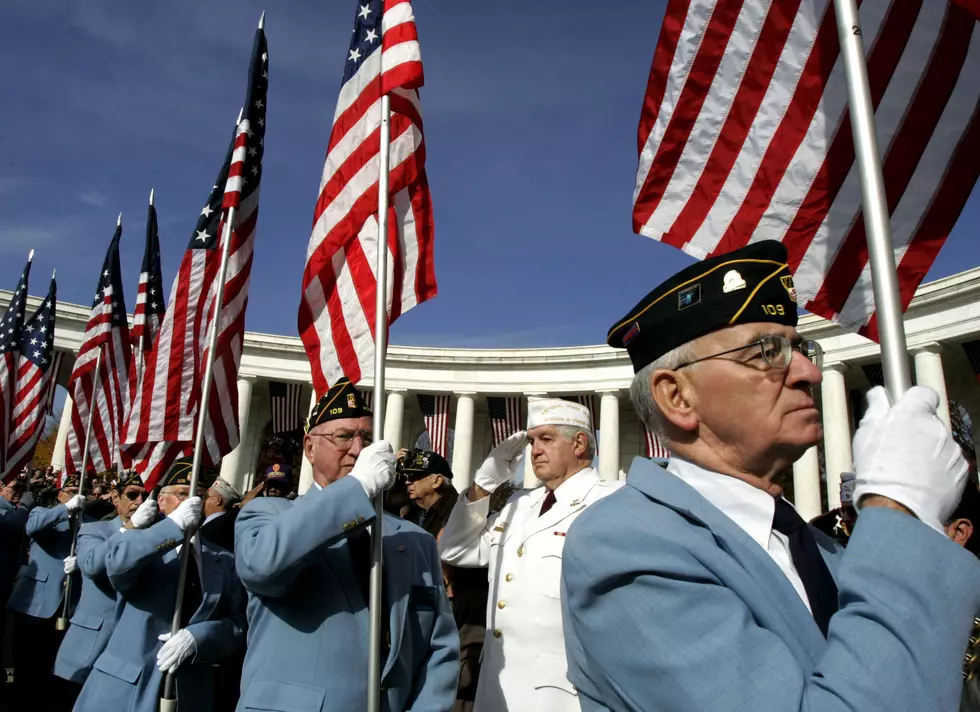 Everything You Need to Know About Shreveport's Veterans Day Parade
Photo by Mark WIlson/Getty Images
Shreveport will take a moment this Sunday to honor the veterans who've served our country. Veterans Day is this Friday, November 11th, 2022, and several events are planned around the Arklatex to honor those who served.
Sunday, the State Fair of Louisiana is having a special day to honor all veterans, active, and retired military personnel and their families. Military personnel and their families will receive free parking and free admission to the fair on Veterans & Military Appreciation Day this Sunday.  There will also be a special Veterans Parade Sunday afternoon at 2 on the Fairgrounds.
There is a difference between Veterans Day and Memorial Day that sometimes gets confused. The history of Veterans Day goes back to November 1919, when President Wilson proclaimed November 11th as the first commemoration of Armistace Day.  According to the US Department of Veterans Affairs.
"To us in America, the reflections of Armistice Day will be filled with solemn pride in the heroism of those who died in the country's service and with gratitude for the victory, both because of the thing from which it has freed us and because of the opportunity it has given America to show her sympathy with peace and justice in the councils of the nations…"
Then, in 1938, November 11th was declared a legal holiday dedicated to the cause of world peace and to be celebrated as Armistace Day to honor the veterans of World War I.  But after America's heavy involvement in WWII and Korea, the 83rd Congress amended the Act of 1938 by changing the word "Armistace" to "Veterans.  President Eisenhower issued the first Veterans Day Proclamation in 1954.
Veterans Day is set aside to honor all military veterans both living and dead.  Memorial Day, originally known as "Decoration Day," and set aside to honor those lives lost in the Civil War, is a day to honor all military personnel who lost their lives in military service to our country.
Popular Veterans Day Restaurant Discounts
Here are some of the great deals Veterans and military retirees can get on Veterans Day this year.
Great Holiday Events Around Shreveport and Bossier City
There are so many great holiday events to check out all around the region.