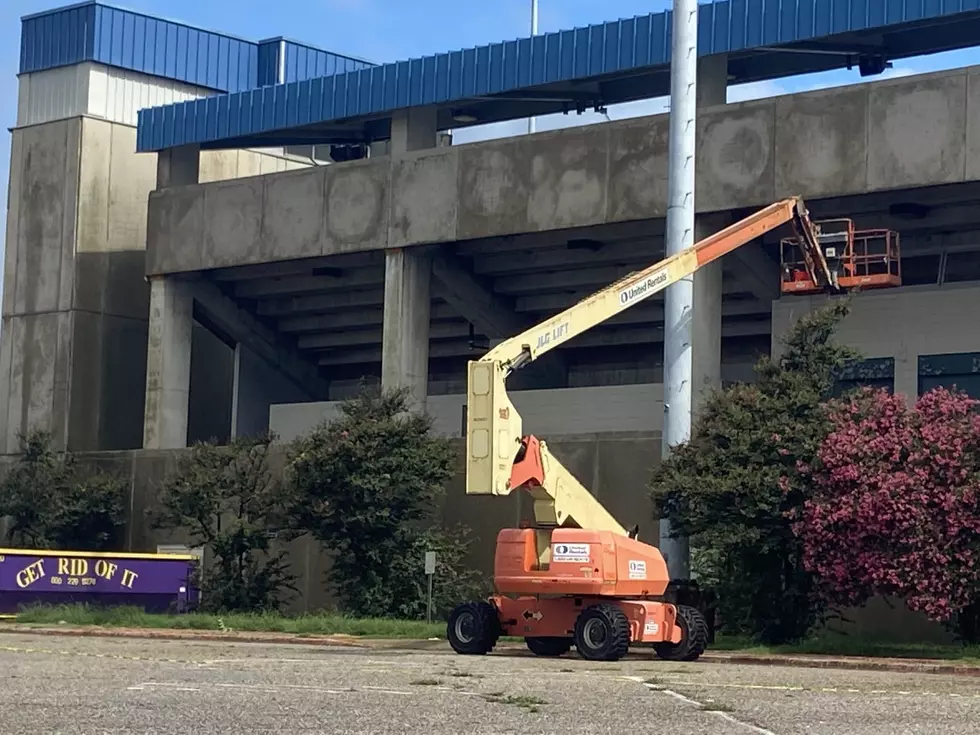 Wrecking Ball at Fairgrounds Field in Shreveport Halted Again
Erin McCarty
The wrecking ball is put on hold again. The demolition work that has been going on at Fairgrounds Field in Shreveport will stop until at least December 1. That's the word from opponents of the city's plan to tear down the old stadium.
The attorney for the Friends of Fair Grounds Field, Jerry Harper says the City of Shreveport has agreed to extend the temporary restraining order halting the demolition until that December date when a hearing can be held in Caddo District Court.
Why Do Opponents Want Demolition Stopped?
Demolition opponents are concerned the bat guano at the stadium could pose a health risk to the area. Thousands of bats found a home in the old stadium and they left behind piles of bat droppings. The demolition company brought in a team from south Louisiana to move the bats out, but many of the opponents say they did not properly clean up the bat guano left behind. They are calling for a complete health assessment of the property before the demolition continues. They claim the bat guano spores could get into the area and cause a health risk for that area.
Meantime, we should find out more on Monday about the plan to bring in Dallas based REV entertainment to build a new multi purpose complex at that site. KEEL News has learned a news conference is planned to talk about a major development in the area that could include a new stadium facility that could be used for many sports and entertainment events. REV entertainment currently managers Globe Life Stadium in Arlington, Texas where the Rangers play.
Top Employers in Shreveport Bossier Area
Who are the top 10 employers in Northwest Louisiana?
12 Big US Cities Smaller Than Shreveport