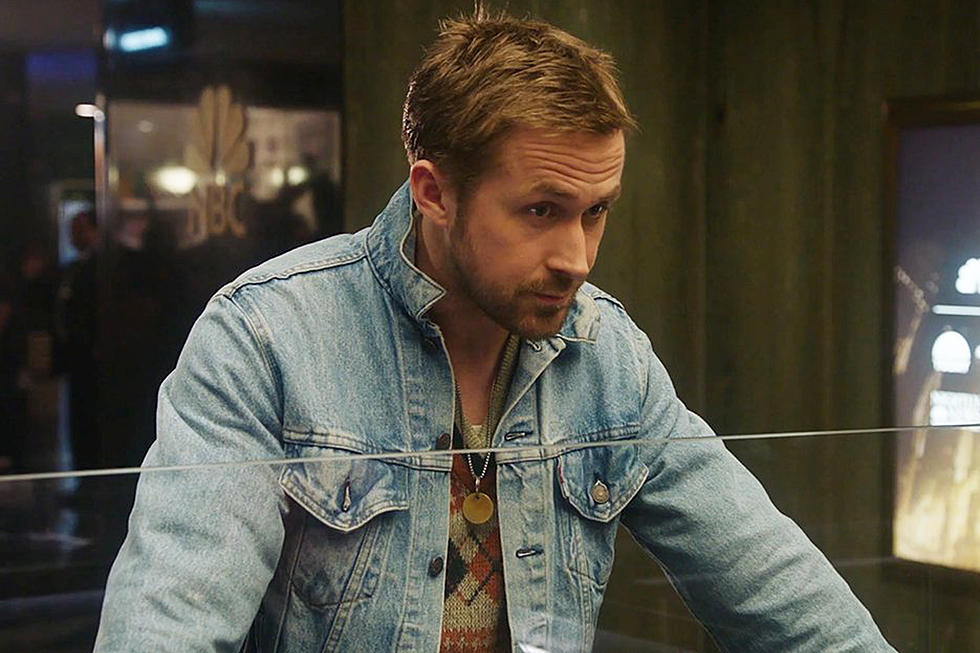 Damien Chazelle Shares First Look at Ryan Gosling's Neil Armstrong in 'First Man'
NBC
Regardless of how you felt about La La Land, it's hard to deny anticipation for the next Damien Chazelle-Ryan Gosling project. After dazzling with a romantic musical, the two are heading into space for their Neil Armstrong biopic, First Man, and today brought the first look at Gosling's astronaut.
Chazelle and Gosling, along with Claire Foy, who plays Armstrong' wife Janet Armstrong, took the stage at CinemaCon on Wednesday during Universal's live-action presentation. The trio unveiled an official banner for the film, including the title logo (peep the little crescent moon) and first look at Gosling's blue-eyed Armstrong.
They also shared the first trailer with the audience, and while we won't get to see it for some time, we have plenty of reactions to give us an idea of what to expect. Reporters described the footage on Twitter as reminiscent of Interstellar, some noting it had some Terrence Malick vibes, and praised the gorgeous visuals and emotional story:
First Man won't just be about the moon landing, but recount the years leading up to it and the personal sacrifices in Armstrong's life. Last year I spoke to screenwriter Josh Singer, who told me about the many tragedies of the astronaut's life that helped shape the approach to the story, from the loss of Armstrong's daughter to the death of his two best friends in NASA's Gemini program. First Man opens October 12.