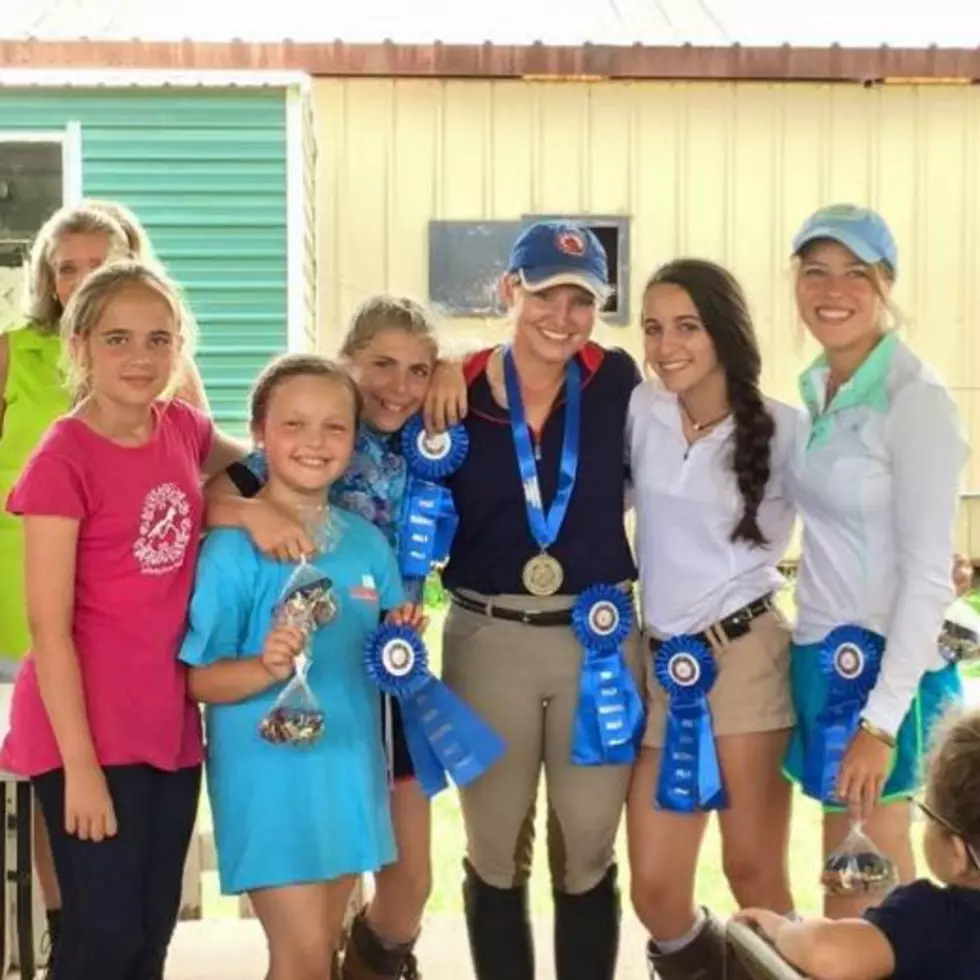 Gator Bayou Pony Club to Host Annual Hunter/Jumper Horse Show March 20th!
Gator Bayou Pony Club Facebook
Pony Club was one of the organizations I was involved with as a child and I have a ton of great memories. Not only does Pony Club give horse enthusiasts a chance to fellowship, but it also teaches horsemanship, stable management, teamwork, and, most of all, work ethic and responsibility! I'm proud to still be involved with Pony Club intermittently as an adult through their Horse Masters program.
Gator Bayou Pony Club is our local club for NWLA and it's based at Holly Hill in Benton, LA. But like with any organization, it takes money to be able to allow these young adults to learn and grow. That's where you come in. If you have a horse, consider entering. If you have kids, bring them out! Let them see all the horses and ponies, spend a day in the sunshine, check out the gorgeous Holly Hill Equestrian Center facility, support the concession stand, or consider making a donation!
Gator Bayou's annual hunter/jumper show, Saturday, March 20, 2021, at Holly Hill Equestrian Center, 1296 Old Plain Dealing Road, Benton, LA 71006. Basically, my second home! I'll see you there!
Late fee assessed after March 17, 2021. Prize with every blue ribbon. Protective headgear must be worn at all times while mounted. All entries must be accompanied by a negative coggins. Masks must be worn at all times except when mounted, socially distanced, or with your family group.
Read More: Shreveport-Bossier's Most Unique Landmarks
Read More: 10 Commandments of Southern Cooking