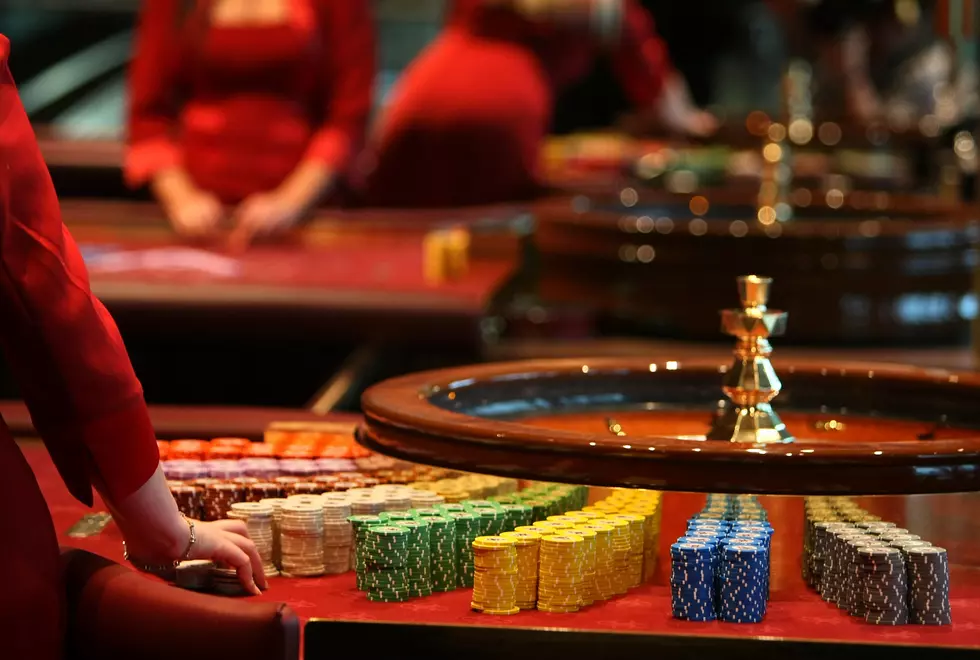 Guidelines for Casinos During the COVID-19 Pandemic
(Photo by Jeff J Mitchell/Getty Images)
As the state of Louisiana continues to deal with which businesses are allowed to stay open and to what extent, many questions have been asked.
For the part of the question pertaining to casinos being open, currently casinos are allowed to operate at 25% capacity and operate 50% of their gaming positions, per Governor Edwards' Phase Two order. The Advocate told this story about a dealer's interaction with the customers at Hollywood Casino in Baton Rouge and emphasized what was seen at the Belle of Baton Rouge Casino and L'Auberge Casino in Baton Rouge. In the article, we learn these safety steps that were taken by the dealer at the craps table:
The dealer sprayed the dice with disinfectant and wiped the dice down afterwards.
At a table that had 6 seats, only 3 of them were allowed to be filled, with a space between each gambler. Slot machines were also spaced out the same way at L'Auberge Casino in Baton Rouge.
1 of 4 craps tables was operational at L'Auberge. Only 6 people were allowed to play at a time, three on each side.
The dealer and the gamblers were each wearing masks. If a gambler does not have a mask, one will be provided.
Gamblers were not forced to wear gloves at L'Auberge.
Tabletops were wiped down every 4 hours.
Blackjack dealers threw out cards more frequently and sprayed down each player's hands after every money exchange.
Strands of yellow tape marked standing places six feet apart in the line leading up to the Belle of Baton Rouge Casino.
Temperature checks were conducted at the entrance door. These screenings are in place for customers, employees, and vendors.
According to the Gaming Reopening Guidelines, gaming employees are required to ask customers to sanitize their hands prior to entering the gaming area.
Is It Safe To Vacation With The Family This Summer