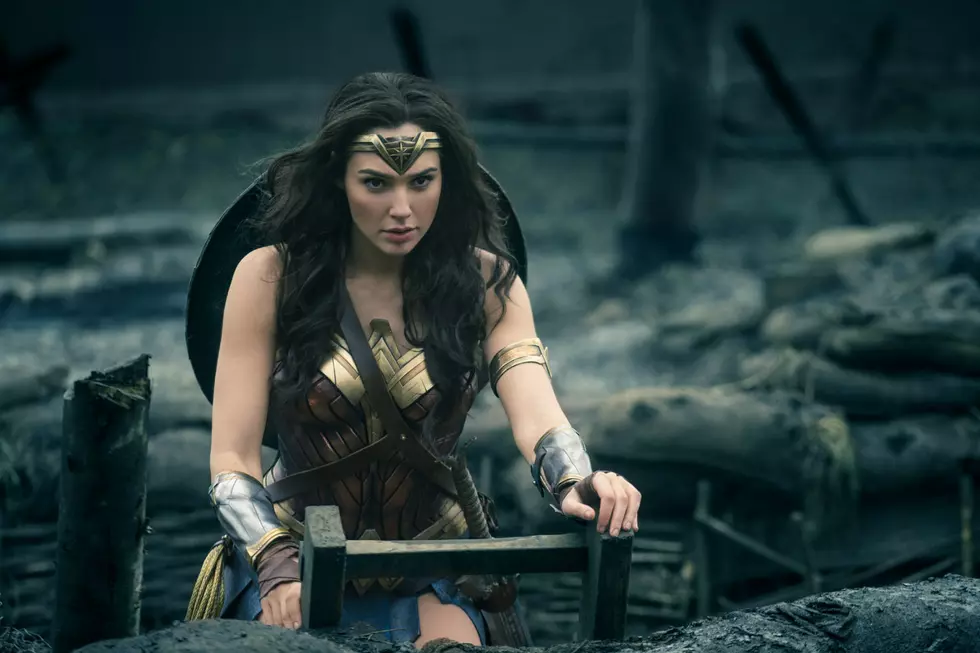 Hans Zimmer Is Returning to Superhero Films to Score 'Wonder Woman 2'
Warner Bros.
Back in 2016, Hans Zimmer announced he was officially retiring from the superhero business. After lending his skills to the scores for all three Christopher Nolan Batman movies, Man of Steel, The Amazing Spider-Man 2, and Batman v. Superman, the legendary composer called it quits when it came to caped heroes. But leave it up to Wonder Woman to change his mind.
While Zimmer composed Wonder Woman's awesome wailing guitar theme for Batman v. Superman, his long-time collaborator Rupert Gregson-Williams took up the mantle to score Patty Jenkins' Wonder Woman. But apparently Diana Prince has lured Zimmer back into the superhero world. According to Hans-Zimmer.com (h/t The Playlist), the Oscar-winning composer is set to score Jenkins' sequel, Wonder Woman 84.
Part of what led Zimmer to walk away from the genre was sad Ben Affleck (dang it Ben!), telling Inverse it was difficult to create a score for Affleck's Dark Knight after making one around Christian Bale's version. But it also came down to the lack of good scripts. He told the site last year:
Ron Howard actually said something very smart to me. He said, "Don't say you will never do a superhero movie again. Wait for somebody to turn up with an amazing script for a superhero movie." And I suppose that's what I'm saying: Can I please have the amazing script?
That must mean the Wonder Woman 84 script is amazing. So can we expect some '80s flair added to Zimmer's Wonder Woman guitar riff? I hope so. Wonder Woman 84 hits theaters on November 1, 2019.
Gallery – Actors Who've Appeared in Marvel and DC Movies: