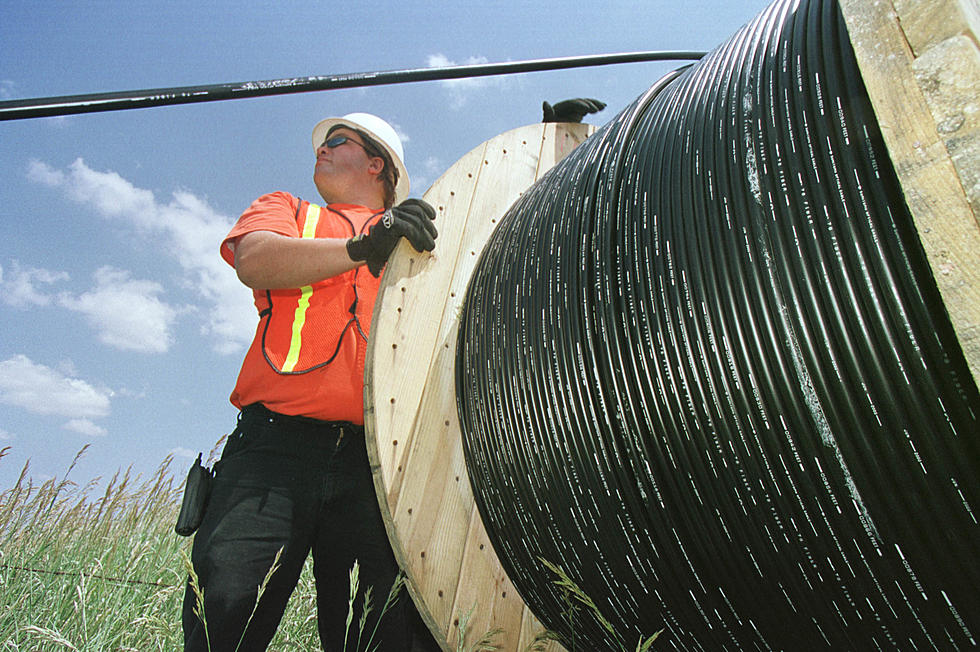 Shreveport Man Arrested for Stealing Phone Cable
Getty Images
Sometime crooks do things that make you wonder what are they thinking? I recently talked to a friend who was burglarized and the thieves stole two cartons of milk from his house. Really? You steal someone's milk right out of the fridge. Who does that? Images
And now we have word that a Shreveport man was arrested for stealing AT&T telephone cable from a least two locations. Caddo Sheriff Steve Prator says some telephone cable was reportedly stolen in April from a location on Lakeshore Drive near St. Matthias Drive. This cable was valued at more than $3,000 dollars.
Caddo Sheriff's Detective Zack Jordan was working the case and identified 55-year-old Barry Thomas as a suspect and got a felony theft warrant for his arrest.
Thomas was arrested last week on that warrant and detectives uncovered more evidence against him. He's now accused of stealing even more telephone cable from another location on Bert Kouns and West Antoine Loop. He is also suspected of going back to the Lakeshore Drive area to allegedly steal another batch of cable.
Thomas, of the 300 block of North Brook Drive, was booked into the Caddo Correctional Center for the arrest warrant and an additional count of felony theft. The investigation is ongoing, and more arrests are pending.
Caddo Parish Violent Offenders for 5/27-6/2/23
The following mugshots are those who were arrested for crimes of a violent or sexual nature. These are those arrested through the dates of 5/27 through 6/2/23. All those pictured are considered innocent until proven guilty.