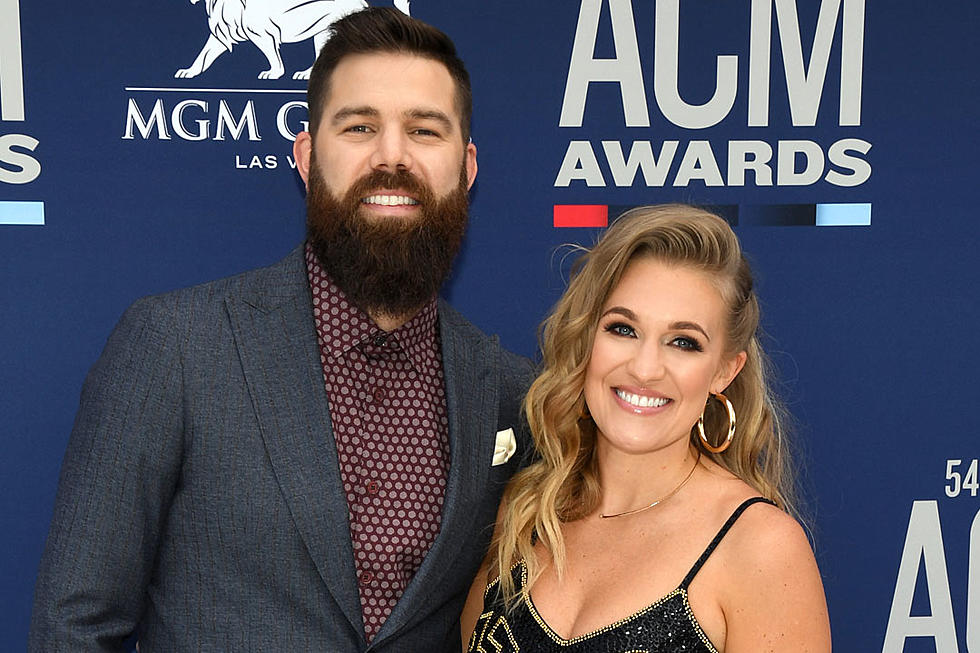 Jordan Davis and Wife Kristen Expecting Their First Child
Ethan Miller, Getty Images
Country newcomer Jordan Davis will become a father soon. He and wife Kristen shared that they're expecting a baby in 2019.
It will be the first child for the married couple of two years. Speaking to People, the "Slow Dance in a Parking Lot" singer shared his elation.
"We're so grateful for this blessing and if I can be anywhere near the type of father that my dad was to me that will be a really good start," he says before adding, "I know Kristen is going to be an incredible mom."
His wife was the inspiration for several songs on his 2018 debut album Home State. Last year he told Taste of Country how "Made That Way" describes her perfectly. "Selfish" is more about him and what he looks forward to when he returns from a long stretch of tour dates.
"We spend a lot of time away from the wife. So sometimes, you know ..." he said smiling. "When you're only home for a couple of days, I guess I wanna be a little selfish and spend some time with her."
The "Singles You Up" singer's current Top 40 single "Slow Dance in a Parking Lot" is actually not about Kristen. That's co-writer Lonnie Fowler's experience, but Davis makes it his own with conviction. It's lobbying to become his third-straight No. 1 song from his debut album. He shared the new music video with People on Monday morning, as well.
"We are so thankful and so blessed," Davis says about the baby. "This is a really special moment and we've been trying to drink it in and enjoy the process. We are looking forward to meeting the little guy or girl later this year."
Kristen Davis is an attorney. This fall look for Davis on Kip Moore's Plead the Fifth Tour.
See Country's Hottest Men of 2019: