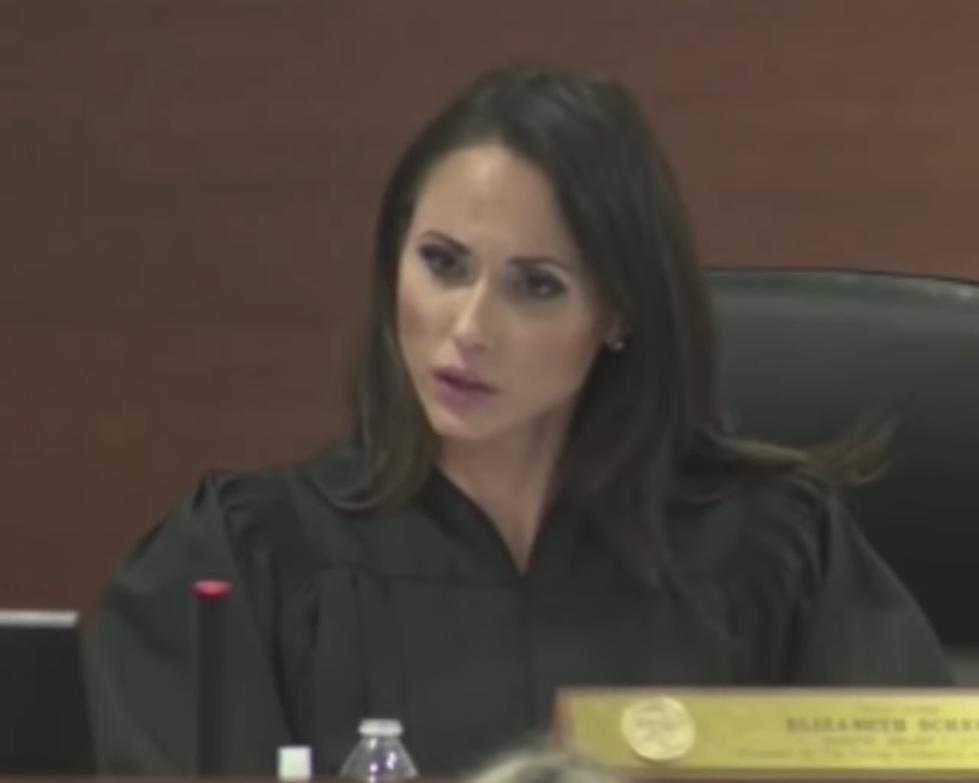 Judge on Florida School Shooter Case Left Puzzled after Juror Explains 'Sugar Daddy' Scheduling Conflict
Instagram via @onlyindade
A judge in Florida was left puzzled after a potential juror explained why she was not available to be in court. Reports note that potential juror explained that along with being married, she sees her "sugar daddy" every day which apparently would not allow her to be a member of the jury.
Reports say that Elizabeth A. Scherer is the circuit judge responsible for the preliminary hearings to select a jury on the death-penalty trial for school-shooter Nikolas Cruz. The jury will be determining wether Cruz will be sentenced to life-in-prison or to death after he pled guilty to 17 counts of first-degree murder and 17 counts of attempted murder, per reports.
The delicate process for selecting a jury on such a prominent case is expected to take two-months and will be followed by an estimated four-month trial according to the report. This extended period will require the jury's attendance on a regular basis, but that apparently was not going to work with one potential juror's schedule.
Florida Judge Left Puzzled after Juror Explains 'Sugar Daddy' Scheduling Conflict
Judge Scherer was left quite confused after a juror, who she identified as "Miss Bristol", began explaining that she had some scheduling conflicts during the month of July. "First of all let me clarify myself; July 2nd is my birthday, July 4th is my son, and the 18th is my other son", Bristol told the judge.
After repeating the conflicted dates back to the judge Bristol says, "I need to figure something out. I have my sugar daddy that I see everyday". This is the moment that utter confusion fell upon Judge Scherer's face.
"I'm married and I have my sugar daddy. I see him everyday", Miss Bristol elaborated.
See the full clip from the court room proceedings below via @onlyindade on Instagram below.
Judge Scherer was apparently so thrown off by Miss Bristol's reasoning for not being able to be in court, she opted to "come back to" the potential juror at a later time.
Check out reactions to the clip via Instagram below.
If you have ever been called to jury duty, you know that there is a selection period in which potential jurors go through multiple rounds of cuts in order to decide who will actually be members of the jury for whichever case is at hand. There is no exact science to getting out of jury duty, but for most who are called to the civic duty - it is the end-goal.
This case in particular is of such prominence, there will certainly be an above-average amount of media attention as Cruz' fate is decided. But despite the nature of the case at hand, a jury of ones peers are who ultimately make the decision as to what the outcome will be.
Nevertheless, Miss Bristol seems to hope that between her numerous obligations - including her marriage and sugar daddy - she may be one of the potential jurors that are dismissed and not required to be a part of the trial.
How Many in America: From Guns to Ghost Towns
Can you take a guess as to how many public schools are in the U.S.? Do you have any clue as to how many billionaires might be residing there? Read on to find out—and learn a thing or two about each of these selection's cultural significance and legacy along the way.