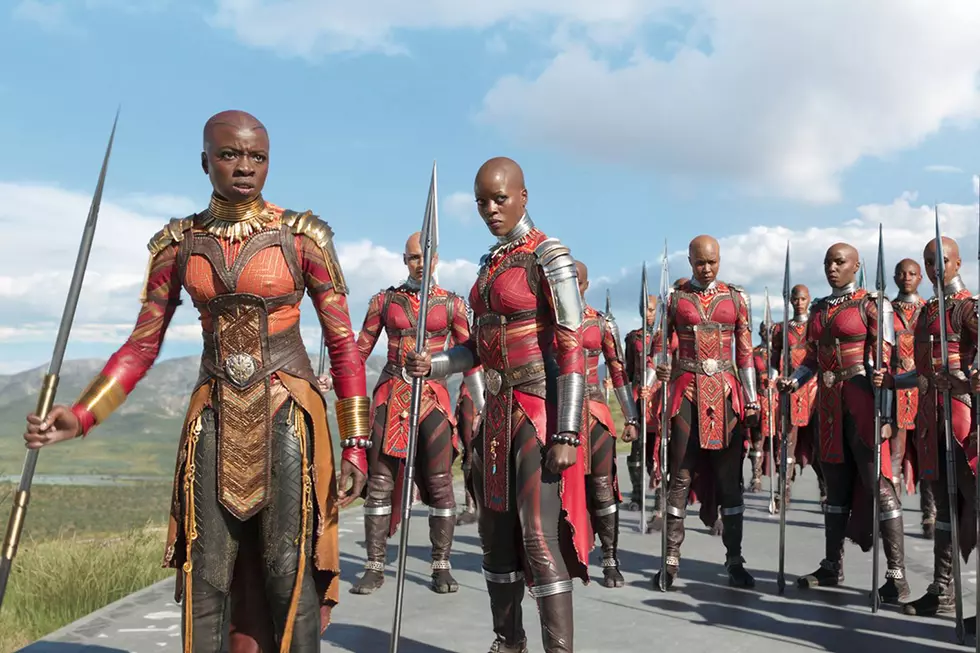 Marvel Studios' Kevin Feige 'Intrigued' by 'Black Panther's Okoye Getting Her Own Movies
Marvel Studios
The entire cast of Black Panther was outstanding but there were two characters who really stole the scenes: Shuri and Okoye. While a Black Panther sequel is no secret, Marvel Studios' president Kevin Feige recently revealed which other characters could get a stand-alone film.
Speaking with Entertainment Weekly, Feige was asked about the potential of other characters from Black Panther getting their own movies. "I think there's lots of potential. It's a balance between leaving people wanting more and then giving them too much, but I would watch a movie about any of those characters you just named," he said.
While we'll definitely be seeing more of Shuri, played by Letitia Wright, going forward, Feige is also intrigued by an Okoye (Danai Gurira) film. "Okoye, I think I'd watch three action films just Okoye," he said.
But don't get too excited yet. Feige warned that the studio isn't at that point yet. "I'm not saying we're doing that, but I'm saying that we're intrigued by them," he continued. "Frankly, as I've said before, finishing these first 22 movies is really all we're thinking about at this point."
In related Black Panther news, it was reported that the film had crossed the $1 billion mark at the global box office. The film becomes the 33rd movie ever to hit the mark and Disney's 16th movie. Black Panther also becomes the fifth Marvel movie to accomplish the feat, joining The Avengers, Avengers: Age of Ultron, Iron Man 3 and Captain America: Civil War.