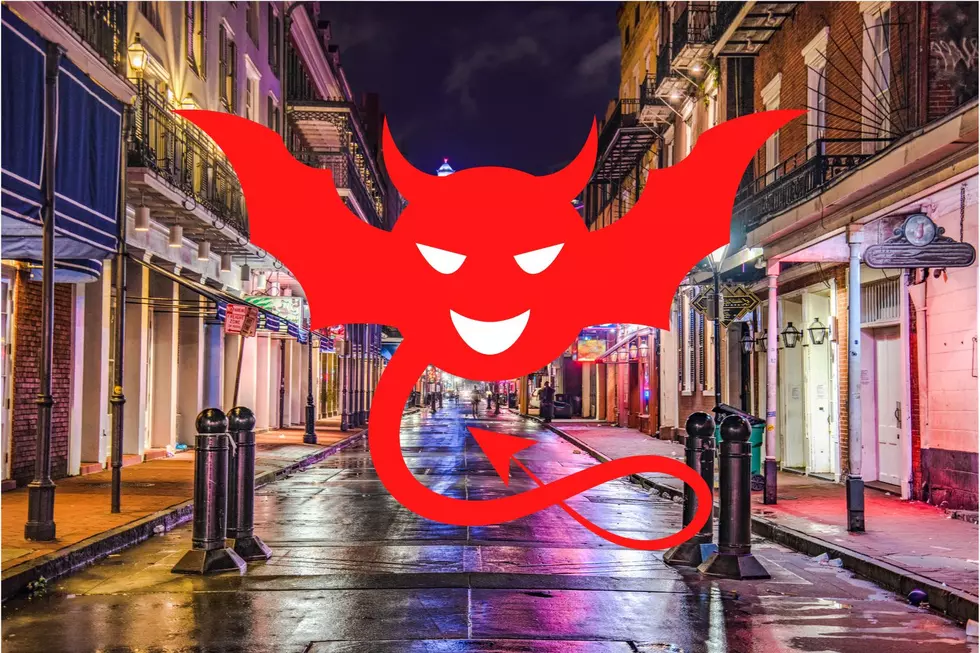 How Sinful is Louisiana? It's a Good Thing We're Used to the Heat
Canva/Kruck20
The good news is that we're not as 'sinful' of a state as Nevada, but Louisiana isn't far behind.
Just how sinful is Louisiana?
How can Louisiana be this sinful? We have a church on every corner... Heck, we're smack dab in the middle of the Bible Belt. But that doesn't help according to Wallethub.com, though. Their research lists Louisiana as the 3rd most sinful state in the country for 2023, up 2 spots from 5th in 2022. 
Wallethub.com says that the most sinful states in the United States are Nevada, California, Louisiana, Florida, Pennsylvania, and finally, Texas. Sure, we have drive-thru daiquiris, gambling, and Mardi Gras, but so do a lot of other states. And I don't think they took our politicians into account. So what gives?
It appears that here in Louisiana, we have an issue with anger and hate. We rank 5th in the country for that and 1st for jealousy and excesses and vices. If that's bad enough, Louisiana ranks 23rd for greed, 3rd for lust, 34th for vanity, and 2nd for laziness. We're not looking so good here folks.
But that's not all. Wallethub.com also found that we're tied for first when it comes to violent crimes per capita and we own first place for thefts per capita. Adding insult to injury, we rank 5th in the nation for visiting 'adult' entertainment websites. Oh yeah, and we rank 5th when it comes to the number of adult residents who don't exercise. 
I don't know what we can do to improve our numbers here, but maybe we should put off starting until the beginning of Lent? Or maybe putting things off is what got us in this predicament to begin with?
The 10 Towns That Suck the Most in Louisiana
Top 10 Most Likely Things to Kill You in Louisiana
Life is precious, but fragile. In an effort to help you live as long as possible, I've researched the most likely things to take you out if you live in the Sportsman's Paradise. With a little careful planning and this information, you could live a long and happy life in Louisiana.
Check Out Cowboys' Quarterback Dak Prescott's Dazzling Dallas Digs