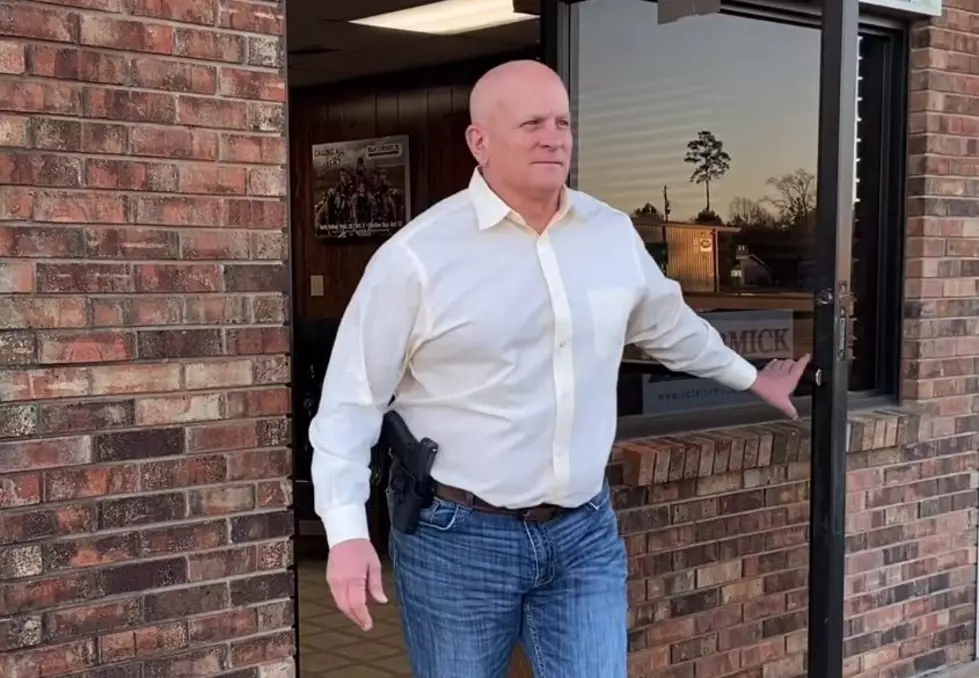 Louisiana Rep Hosting Gun Raffle Supporting Constitutional Carry Bill
Mccormick4la via Facebook
The rights guaranteed to "we the people" by the 2nd Amendment to the United States Constitution are rights that are held very dearly in Louisiana. We are the Sportsman's Paradise and hunting and the use of firearms are not only a right, they are our way of life. While many have sought to "disarm" our population there are those that believe the right to carry a weapon is not up for discussion. It's already been guaranteed.
Louisiana Representative Danny McCormick is sponsoring legislation in HB16 that will remove the permit and fee requirements associated with the concealed carrying of a weapon by law-abiding citizens. According to language in HB 16, it does leave the option of concealed carry licensing intact. That is mainly for reciprocity for those traveling to other states.
To bolster support for his legislation and raise awareness about Constitutional Carry in Louisiana McCormick is hosting a gun raffle. The tickets are $10 each and you'll have a chance to win 1,000 rounds of ammunition, two guns, and one knife. You can find out raffle information by visiting this site. 
You can also lend your voice to the Constitutional Carry movement in Louisiana by signing this online petition. It's just one more way that you can legislators know your feelings on this very important issue to so many Louisiana families.
Representative McCorming serves LA House District 1 which is in the northwestern corner of the state. His constituency is made up of residents of Caddo and Bossier Parish. You can follow Representative McCormick and the progress of HB 16 via social media at this site.
Childhood Possessions Still In Your Parent's Closet