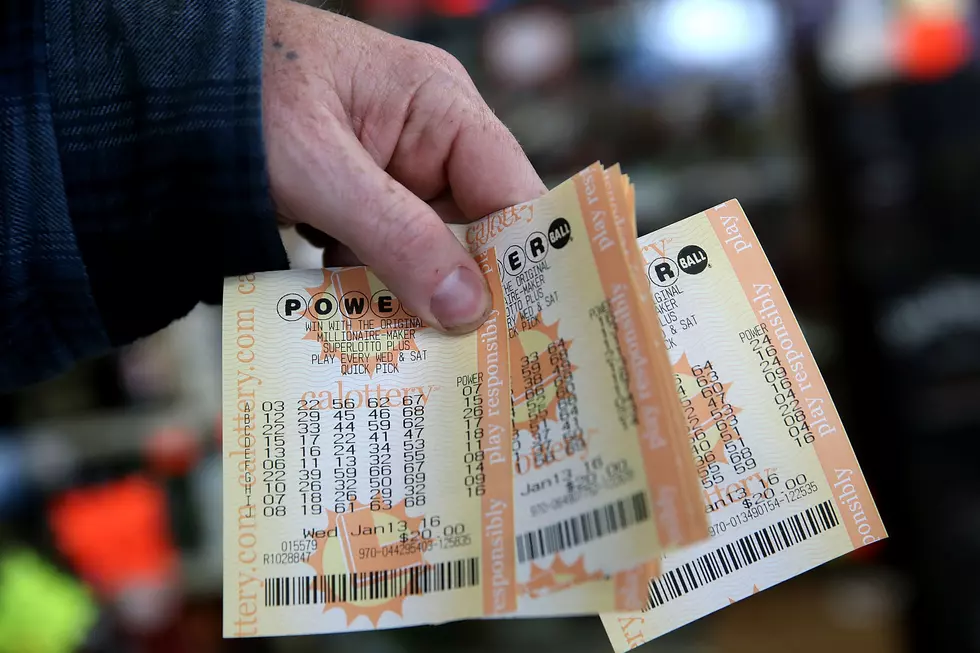 Louisiana Ticket Wins Big Money In Saturday Powerball Drawing
Justin Sullivan, Getty Images
The frenzy of the billion-dollar lottery jackpot may have come and gone with big winners in the Mega Millions game and the Powerball game last week. But when one jackpot ends, another one begins and such is the case with these multi-state lottery games.
There was no big money winner on Friday night in the Mega Millions game so that jackpot is continuing to grow. It should be close to $42 million by the time the drawing takes place on Tuesday night.
Meanwhile, a ticket sold in New Jersey won just over $33 million in Saturday's Powerball drawing. I know, $33 million doesn't sound like much compared to almost a billion dollars but, I, like you, would not turn it down.
Closer to home Louisiana Lottery officials note via their website that a ticket sold for this past Saturday's drawing, January 30, 2021, was a $50,000 winner. That ticket was sold in Tickfaw. At the Tickfaw Pit Stop on Highway 442. If you bought a ticket there you certainly want to check your numbers.
By the way, the numbers for Saturday's Powerball drawing were:
01   02   07   52   61   Powerball 04 and Powerplay x3.
The Tickfaw ticket, which is fun to say out loud, try it, I'll wait. That ticket matched four of the five white-ball numbers and the Powerball. Meanwhile, the Lotto jackpot continues to climb. The last time that jackpot was won was in September of last year. The current Lotto jackpot is now just over $2.8 million.
Remember if you do choose to play any lottery game, we hope you will do so responsibly. If you do feel you or a loved one is going over the edge as far as gambling is concerned there is help available and it is free to get. Have fun, play within your means.
And if not winning the lottery is hard to swallow, maybe we can at least help you with your next cup of coffee.
Six Reasons Your Coffee is Bitter