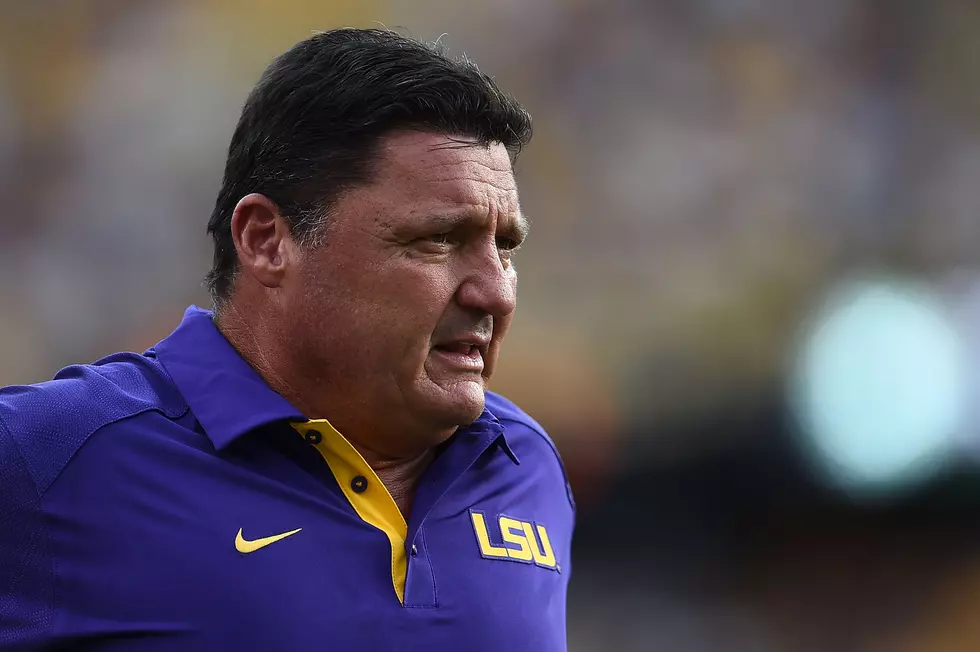 LSU Board Set to Vote on Coach O's Raise and Extension
Getty Images
Did anyone know it even worked like this? I know I didn't.
Not too long ago, I wrote an article announcing Coach O's pay raise and contract extension, little did I know it wasn't 100% official. Honestly, I had no clue this was something board of director's got to vote on, but hey, you learn something new every day.
The LSU Board of Supervisors will vote tomorrow on a contract extension and raise for head football coach Ed Orgeron. The proposed deal would extend Orgeron for another two years, through the 2023 season and he'll get a 14% increase in pay, boosting his salary to four-million dollars a year.
Don't expect this deal to get nixed, the board is expected to vote YES on our head ball coach.
Now if we can just keep him off FBI wiretaps... Not that they would be able to understand him anyways.