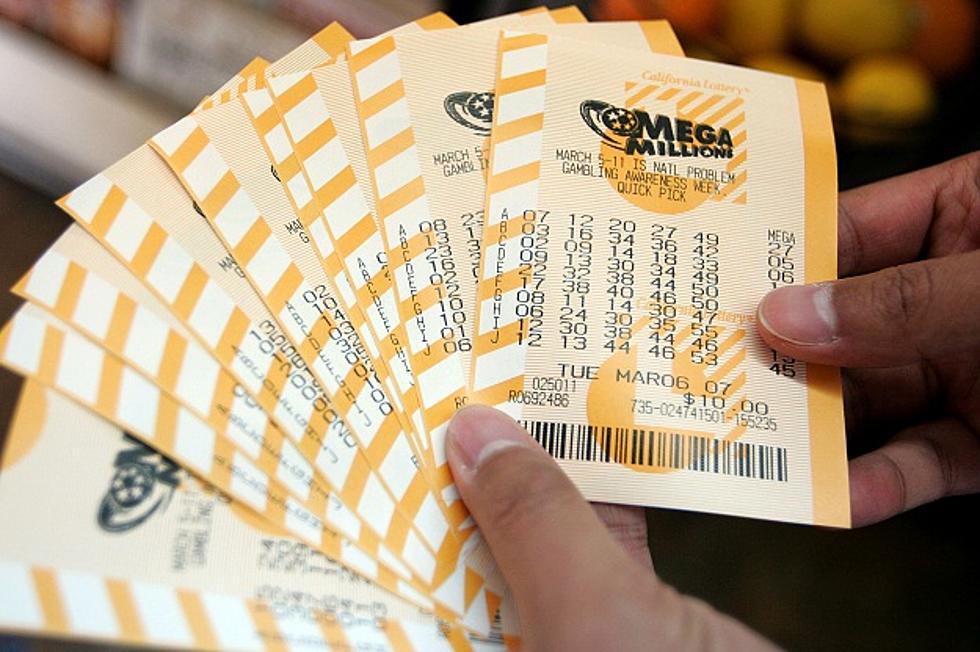 Mega Millions – $10,000 Winner Sold in Jennings
Justin Sullivan/Getty Images
Let's get the first question out of the way first thing. No, nobody won the $850 million Mega Millions jackpot in last night's drawing. However, a ticket sold in Jennings is worth $10,000 bucks this morning. If you're looking for an even more intriguing reason to check your Mega Millions numbers consider this, 86 tickets sold in Louisiana for last night's multi-state lottery drawing are worth $200 or more this morning.
According to the Mega Millions website the numbers drawn for January 19, 2021, were:
10   19   26   28   50   MB 16  Megaplier x2
Around the country, there were nine tickets sold that are worth one million dollars from last night's drawing and two tickets worth two million dollars. None of those million-dollar winners were sold in Louisiana.
However, the Bayou State did have a $10,000 winner. That ticket was sold in Jennings at the E-Z Mart on Shankland Avenue. According to the  Louisiana Lottery website, the Jennings ticket matched four of the five white-ball numbers and the Megaball.
The lack of a big jackpot winner will push Friday's estimated jackpot to at least $970 million. However, if we look back on history when lottery amounts get this high, the jackpot at drawing time often exceeds the official estimate. So, we could be looking at a Mega Millions drawing on Friday that is above or very close to one billion dollars.
If you're interested in the chance to win a paltry $730 million you could spend a few bucks and play tonight's Powerball game. That jackpot is continuing to grow as well.
Just remember if you're joining an office pool you'll want to get the list of "who is included and who is not" in writing. Big lottery jackpots are often won by a consortium of ticket buyers and the lack of legal legwork on the front end often results in legal disputes. I mean, who would want to give a huge chunk of their lottery winnings to Uncle Sam and some attorney? Good luck, play responsibly.
KEEP READING: See the richest person in every state