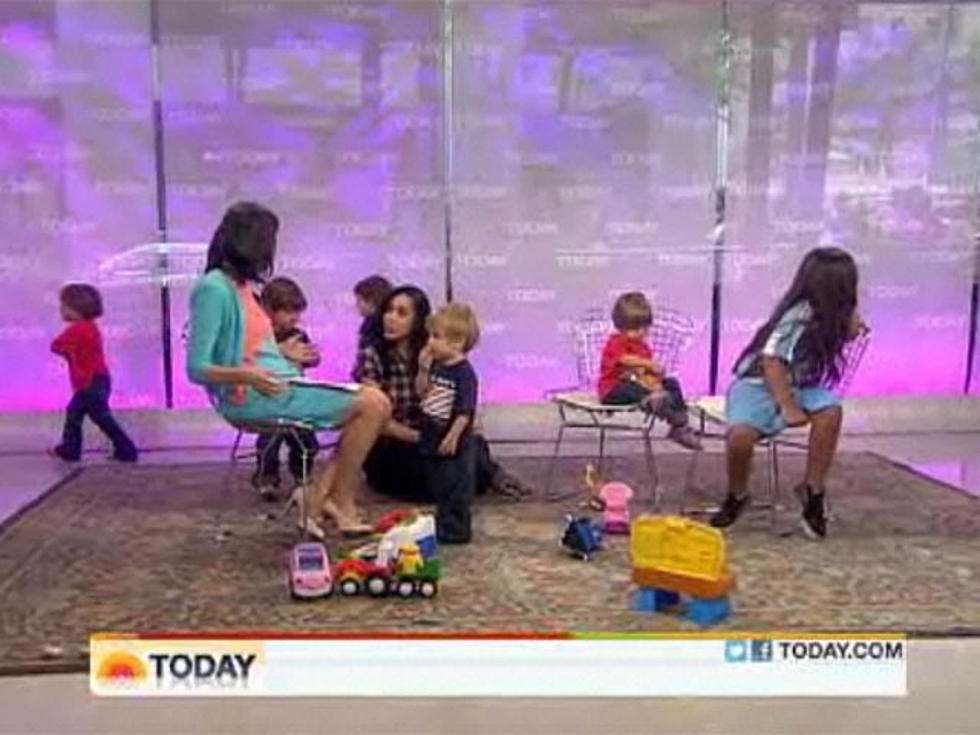 'Octomom's' Kids Raise Heck During 'Today' Show Appearance [VIDEO]
Sure, we all know how hard it must be for 'Octomom' Nadya Suleman to look after all of her kids, but viewers got a peek at just how tough it is when she stopped by the 'Today' show on Thursday.
Suleman, a single mother who lives in a four-bedroom house in La Hambra, California, also said it costs about $15,000 a month to support the clan.
Of course, while giving her interview with Ann Curry, Suleman's kids kept busy by roaming around the set and acting the way children do when they try to entertain themselves. Check out the interview below.