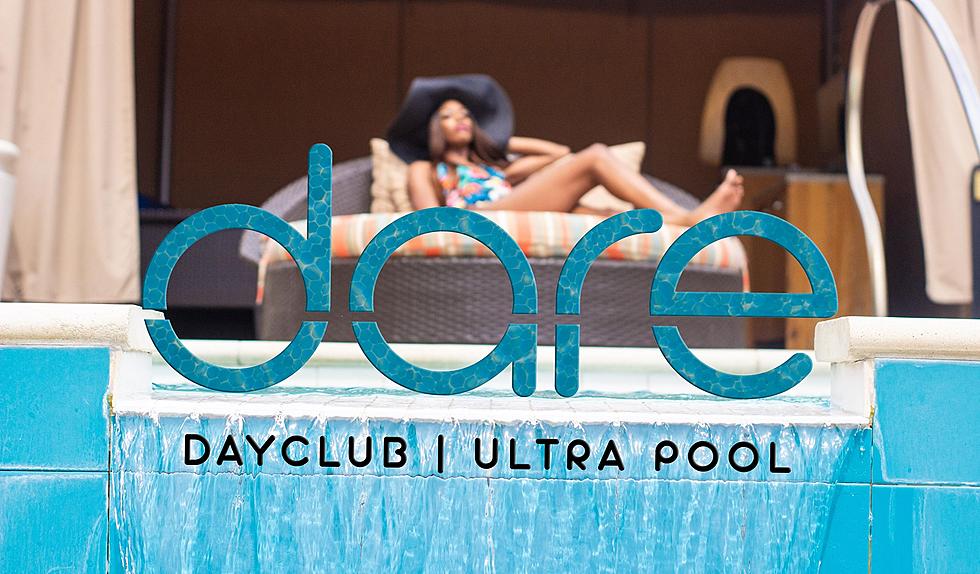 Party Time: Get Excited for Dare Pool's Grand Re-Opening
Horseshoe Casino via Facebook
Everywhere you look, life is getting closer and closer to normal. Next week, one of our favorite destinations is back and better than ever.
Quite frankly, there's no place in Shreveport-Bossier quite like the Dare Pool at the beautiful Horseshoe Casino. No other destination can replicate the vibe of the Dare Pool. The music, the sun, the drinks, there's simply no other place like it around here. In fact, to find a place similar to this dayclub, you'd have to travel to a much larger city where they might have one that can compete with the experience you'll find at our very own Dare Pool.
For me personally, one of the hardest parts of living through the pandemic was not having those special places where you can just get away from reality and have fun, even for a little bit. Now, we're seeing all of our favorites come back to life, and come back in a big way. Just a couple of weeks ago, Big Country of Bossier City made it's triumphant return to the nightlife scene.
You could feel the energy in the city of Bossier, and now, we're a week away from another favorite party destination opening its doors... Or should I say, gates?
Next week, the Dare Pool at the Horseshoe Casino will welcome guests back to enjoy another summer at one of the coolest venues you'll ever come across. Their grand re=-opening is set for next Thursday, April 22nd.
This year, they'll be hosting the biggest party in the summer all day and well into the night. Their day hours will be 11:00 AM - 7:00 PM. At 7:00 PM, as the sun begins to go down, the dayclub will transition into a nightclub for Dare After Dark from 7:00 PM - 11:00 PM.
This Summer is shaping up to be a big one, and after last summer, we have some making up to do.
Hard to Pronounce Louisiana City & Street Names