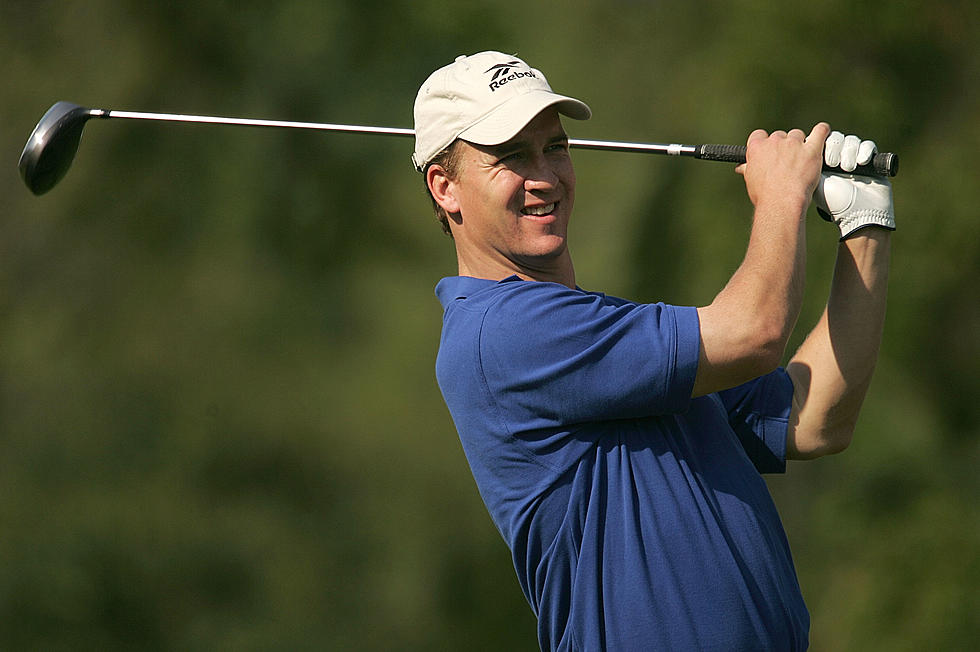 Peyton Manning Promises to Bring His New Bourbon to Louisiana
Scott Halleran/Getty Images
When it comes to achievements, it's safe to say that Peyton Manning has quite a few feathers in his cap.  He spent 17 seasons as one of the NFL's premiere quarterbacks.  He has 2 Super Bowl rings, has been named the leagues MVP a record 5 times, and has been selected to the Pro Bowl an amazing 14 times!
So, what does one of the most successful NFL QBs of all time do when he leaves the gridiron behind?  If you are Peyton Manning, you play a lot of golf and become a bourbon baron.  That's right, "The Sheriff" is getting into the spirit of things with a high-end whiskey named after his favorite golf course, Sweetens Cove Golf Club.
The course (of which Manning is a part owner) is the namesake and the inspiration for Sweetens Cove Tennessee Bourbon, which wasn't available in the great state of Louisiana - until now.  According to NOLA.com, Peyton got together with his brother Cooper and a handful of other famous partners like former tennis star Andy Roddick and broadcaster Jim Nantz to develop this true Tennessee whiskey - but few outside of Tennessee and Georgia have tasted or even seen it.
That's because only 14,000 bottles were released into the wild in those state alone.  But, since the Manning family has such a long history with the Sportsman's Paradise (the Manning boys grew up in New Orleans with their father and Saints legend Archie Manning) - you should start seeing bottles of Sweetens Cove in stores like Thrifty Liquor soon.  Be ready to fork out some cash, though - the initial release saw bottles selling for around $200 a piece!
As much as I love bourbon, I think I might have a glass to sample it before I throw down 2 whole Benjamin Franklins!
What Are the Signature Drinks From Every State?
Read More: WHAT ARE THE MOST POPULAR COCKTAILS IN LOUISIANA?