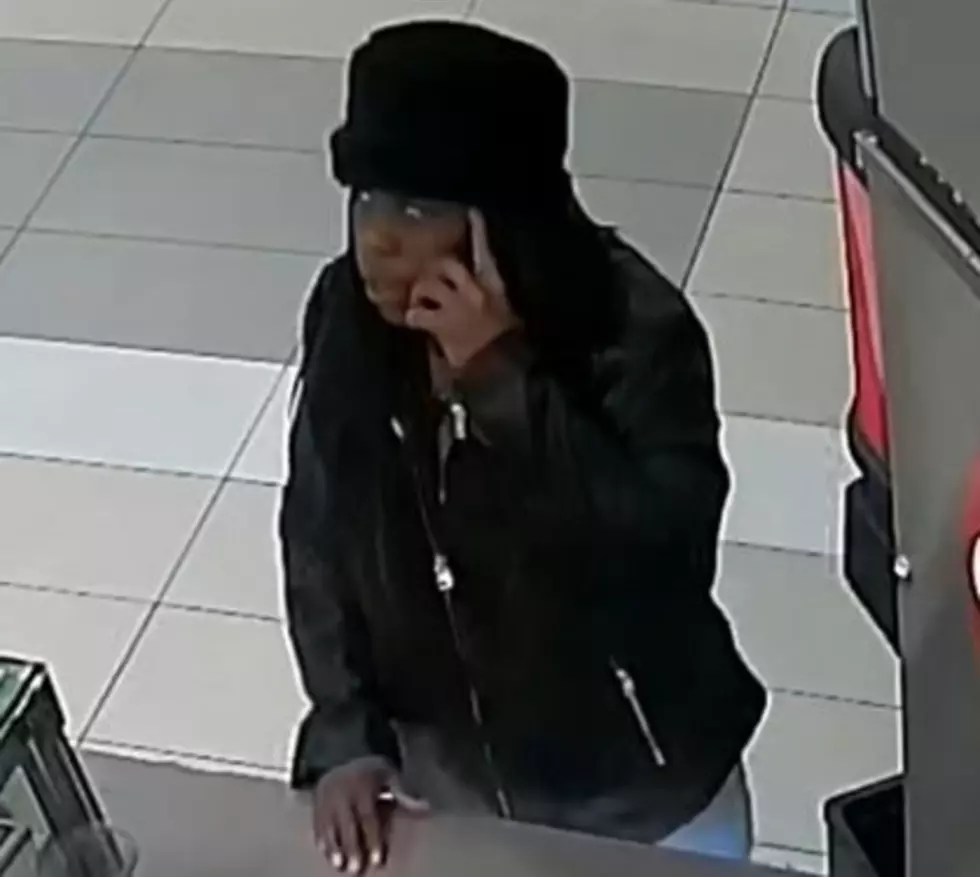 Bossier Police Hope You Can Identify These Counterfeiters
Bossier Crime Stoppers
Twice in just three days, retailers at Pierre Bossier Mall were hit by a couple of counterfeiters.
The first of these two instances took place on Saturday, 12/24/22, when the black female, pictured below, wearing a grey sweater and a black face mask went into Dillard's at Pierre Bossier Mall.
According to the Bossier Police Financial Crimes Task Force, the woman attempted to pay for some clothes using a one hundred dollar bill. When the teller checked the bill she determined it to be counterfeit.
Once the suspect was advised the bill was fake, it's alleged that she rushed out of the store and did not return.
Then, on or about Tuesday, 12/27/22, another black female, pictured below, wearing a black jacket and black hat, ordered a slice of pizza from Doughboys Pizza at Pierre Bossier Mall.
It's alleged that the female then paid for her slice of pizza with a counterfeit one hundred dollar bill.
Bossier City Police are looking for both of these females and Bossier Crime Stoppers is hoping you can help them identify one, or both of these females (if they are indeed different women) and they will pay you for your information.
Anyone with information who wants to remain anonymous and be eligible for a cash reward is asked to call Bossier Crime Stoppers at 318-424-4100, or log onto www.p3tips.com to submit your tip via the web.
For a secure and password-protected mobile app for your smart device, go to the App Store and download the free "P3tips" mobile app.
No caller ID, no recorded lines, no tracking cookies, no saved IP address. ANONYMITY IS GUARANTEED!
LOOK: The biggest scams today and how you can protect yourself from them
RANKED: Here Are the 63 Smartest Dog Breeds
Does your loyal pup's breed make the list? Read on to see if you'll be bragging to the neighbors about your dog's intellectual prowess the next time you take your fur baby out for a walk. Don't worry: Even if your dog's breed doesn't land on the list, that doesn't mean he's not a good boy--some traits simply can't be measured.