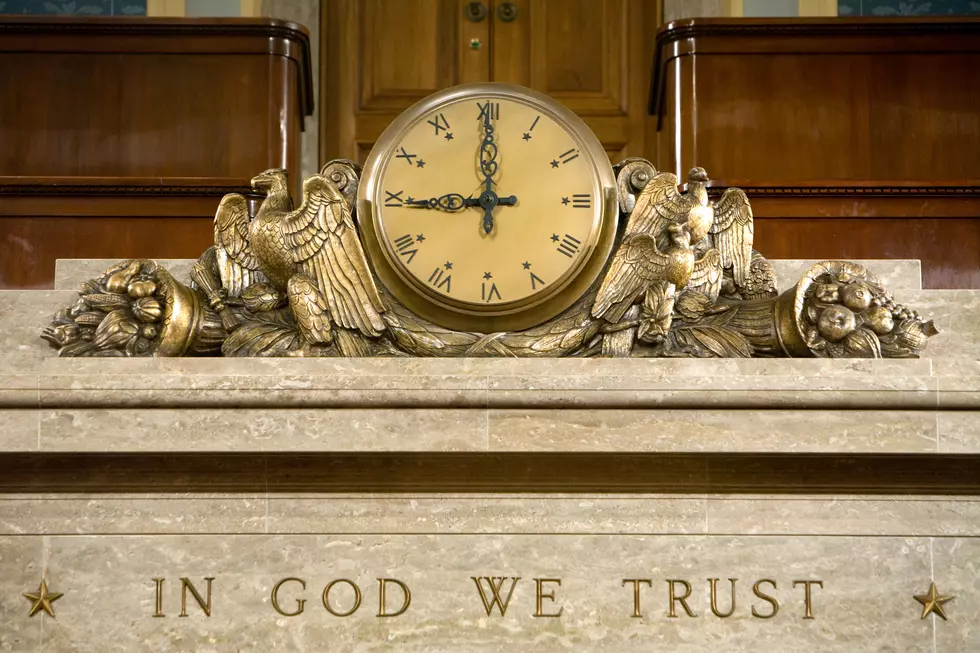 Haughton Lawmaker Proposes Change for Louisiana Classrooms
Getty Images
Haughton State Representative Dodie Horton is pushing to make a change in Louisiana schools. She wants to expand on a Louisiana law to put the words "In God We Trust" in every public school classroom in the state. The current law requires that national motto to be on display in each school. But Horton wants it in places where more children will see it.
Why Does Horton Want to Make a Change?
The Haughton Representative says her own grandchildren inspired her to file the changes to the law. About 3 years ago, Governor John Bel Edwards signed the bill requiring those words to be displayed in each school. But Horton says her grandchildren told her they never noticed those signs in their schools.
"I believe that to have it in every classroom, where every student can look and see that this is our motto. And the reason we have this as our United States motto is because we must trust in God."
Horton tells the Louisiana Radio Network this measure "is one of the most non-controversial bills that you'll see my name attached to" and that the proposed legislation will also apply to postsecondary institutions.
How Much Will This Change Cost the State?
Horton says this change will not require any public money. She says "donation drives or...other groups could supply our public schools with these posters."
This bill will be discussed during the regular legislative session which runs from April 10 through June 8.
How Did "In God We Trust" Become The National Motto?
Back on July 30, 1956, "In God We Trust" was adopted as the U.S. National Motto. President Dwight Eisenhower signed the bill into law and the phrase was mandated to be on all U.S. paper money.
How Much Do Teachers in Each Parish in Louisiana Make?
You might be surprised to learn the highest paid teachers in the state are in northwest Louisiana.
Missing Children From Louisiana
The search continues for these missing children from Louisiana. Authorities need your help to locate these youngsters.