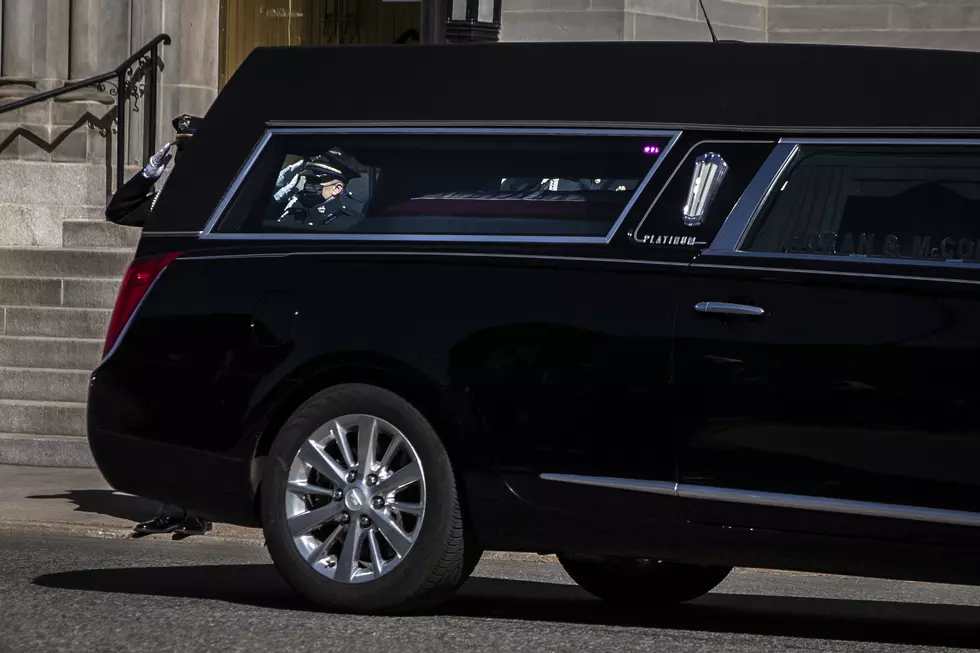 'Sea of Blue' Procession in Bossier City Honors Life of Billy Collins
Getty Images
First responders are like family all across the nation and when tragedy happens in this family, the response is enormous. That's exactly what is happening in north Louisiana as we remember fallen Webster Parish Sheriff's Deputy and Doyline Police Officer Billy  Collins Jr.
He was honored during a Sea of Blue procession in Bossier City on Thursday. After his visitation at First Bossier, law enforcement patrol cars lined the streets with blue lights flashing for a slow drive to Haughton in honor of William Earl Collins Jr. "Billy" was killed while responding to a disturbance call in Doyline on Friday night.
This parade of officers traveled on Highway 80 in a somber salute to this hero.
In what many say was a message from Billy, there was a double rainbow in the sky during the procession.
Sergeant William "Billy" Collins, Jr. will be honored on Friday, July 16, 2021 at 11:00 a.m. at First Baptist Bossier.  His interment will follow at Hill Crest Memorial Park. Dr. Gevan Spinney and Webster Parish Sheriff Jason Parker will be officiating the service.
LOOK: Here are the best small towns to live in across America