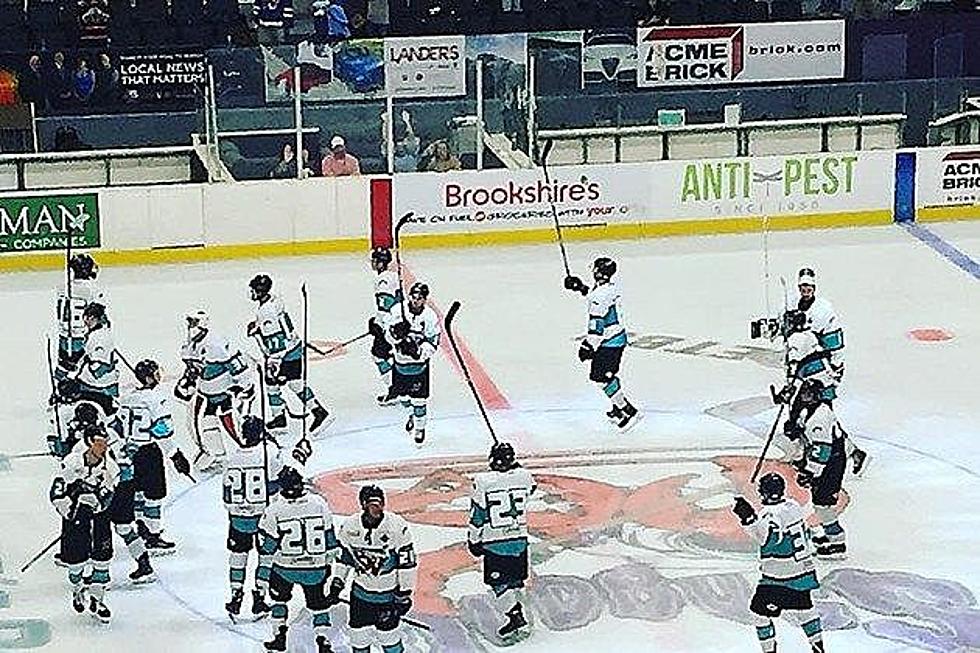 Ring in the New Year with the Shreveport Mudbugs
Matt Puffenbarger/TSM
I can't remember the last time the Mudbugs played a home game on New Years Eve.
Personally, I can't think of a better way to ring in the new year. Think about, there are SO many events going on in Shreveport-Bossier on New Years Eve, but a large majority of those events are 21 and up. There are a handful of things going on that will work for all ages, but they are few and far between.
The Shreveport Mudbugs are playing two home games this weekend at George's Pond. The Mudbugs have been arguably the hottest team in the NAHL as of late. They didn't start the season as strongly as they normally do, but they have turned it up a notch over their most recent stretch. The 'Bugs are undefeated in the month of December, beating sweeping division rivals El Paso, Amarillo, and Wichita Falls. The Mudbugs have won six straight, and among those six games, two of those were shutouts.
The boys are red hot, and the Mudbugs organization have some pretty big things planned for their huge New Years weekend. They'll be taking on the New Mexico Ice Wolves both Friday and Saturday night. For both games, the puck is set to drop at 7:11 PM/
So, will the reigning NAHL National Champions continue their unbelievable hot streak. If the NAHL has learned anything since the 'Bugs arrival into their league, it's that you can never count out this team. Get the friends and family together and enjoy Mudbugs hockey as we welcome in 2022!
Our Top 10 Most Clicked Shreveport-Bossier Stories of 2021
First Look Inside Phoenix 2.0