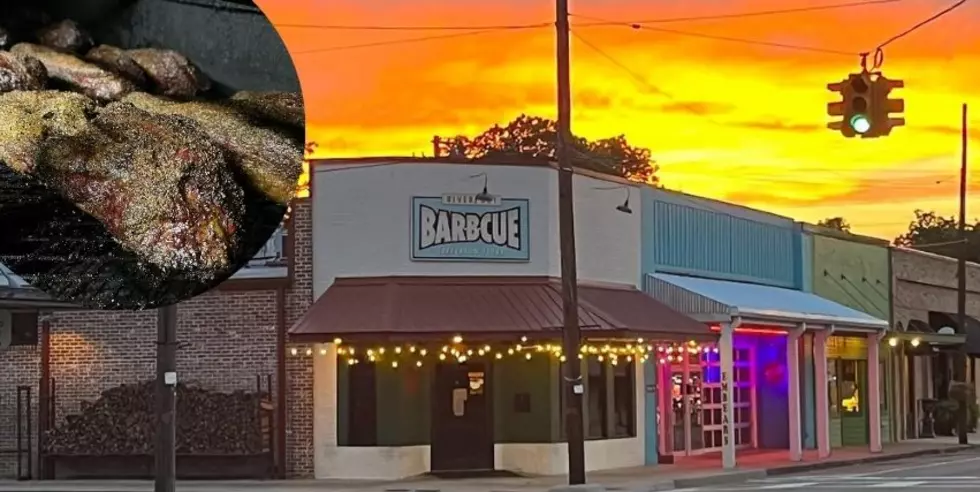 Shreveport is Only 45 Mins From the Best Brisket of Your Life
Riverport BBQ via Facebook
Don't Let High Gas Prices Steer You Away from the Best BBQ in the Ark-La-Tex.
From Shreveport to Riverport BBQ it's just a 45-minute trip, if I told you it was a lunch trip you might hate me. However, the drive is so worth it in fact my friend Robert and I make the drive every other month.
You hear many people ranting and raving about ribs and brisket done right in Kansas City. What if I told you that the best barbecue I ever had was in a small historical town with a population of 2,500. Would you believe it? Look at my waist size, you should believe me on this one.
If You Want to Get Your BBQ Fix in Jefferson, Plan to Get There Early.
There have been a few times where I have pulled up to eat at Joseph's Riverport BBQ and they have half of the menu sold out, so get to the barbecue palace before noon.
I am no stranger to delicious barbecue, however, I am no expert, my tastebuds give Riverport a 10 out of 10 and Texas Monthly gives Joseph's Riverport Barbecue a 4.5 out of 5. See it's not just me that thinks we have a BBQ gold mine down the road. Texas Monthly claimed, "This is barbecue that's on another level from most of what can be found in this part of the state." Well no duh, it's the best barbecue I've had at least.
Stephen Joseph the Pitmaster at Riverport has been experimenting in the kitchen and this man deserves a trophy for his latest inventions. Brisket sausage, Lebanese ribs, jalapeno cheese sausage, they're all worth the drive. Sir Joseph, on behalf of the Ark-La-Tex we thank you for your service to our tastebuds.
Riverport Barbecue will celebrate 30 years of greatness in December.
Check Out These Mouthwatering Photos of Barbecue in Jefferson, Texas
The 45-minute drive from Shreveport is worth it when the barbecue is this good.