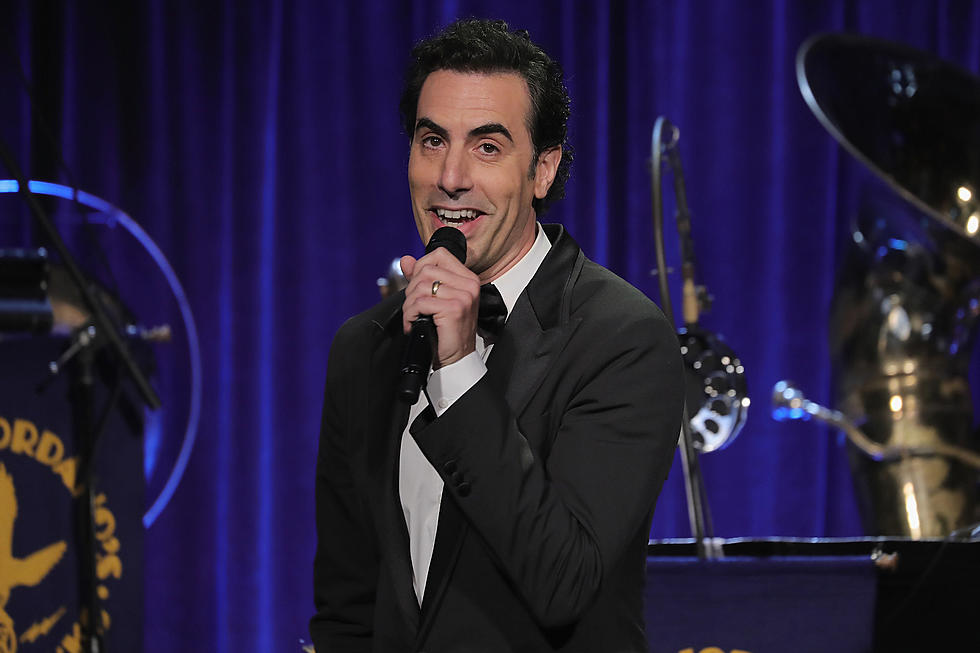 Sacha Baron Cohen Teases Possible Trump-Related Project in a Fourth of July Video
Getty Images
The last time we saw Sacha Baron Cohen on the big screen he was rambling some nonsense about time in Disney's Alice Through the Looking Glass. But it looks like the Borat and Bruno star is returning, and this time to take aim at Donald Trump.
Cohen posted a video on the Fourth of July with a Tweet reading, "A message from your President Donald Trump on Independence Day." The teaser features the president insulting the Borat star, calling him a "third-rate character" who needs to go to school to learn to be funny. "I only wish he'd been punched in the face so many times right now he'd be in a hospital." Then on-screen text teases that Cohen is back and "graduates soon" before the logo for the defunct real estate school Trump University appears.
Is this just a funny bit of trolling for the Fourth? Or Is Cohen really back and taking on Trump in a new project? As you may remember, the two don't exactly have a amicable history. Back in 2003, Trump was on Cohen's Da Ali G Show where he pitched the Celebrity Apprentice host on a business venture involving ice cream gloves. The POTUS tweeted more recently that he was "the only person who immediately walked out of my Ali G interview," claiming he never falls for scams. Too bad Cohen told James Corden on The Late Late Show that Trump actually sat through the interview for seven minutes. "I was the first person actually to realize he's a d–k," Cohen said.
That's not all though. Cohen also took aim at Trump in 2016's Grimsby, which featured a scene where a Trump character gets infected with HIV when sprayed by Daniel Radcliffe's infected blood (not the real Harry Potter but a lookalike). So there's lots of history there, suggesting a Trump-related movie or TV series from Cohen wouldn't be all that out of the ordinary. Cohen's reps have yet to comment on the tweet, but keep your eyes out for more news soon. In the mean time, Cohen is busy with Netflix's upcoming series The Spy and that possible O.J. Simpson movie.
Gallery – The Best Comedy Posters: