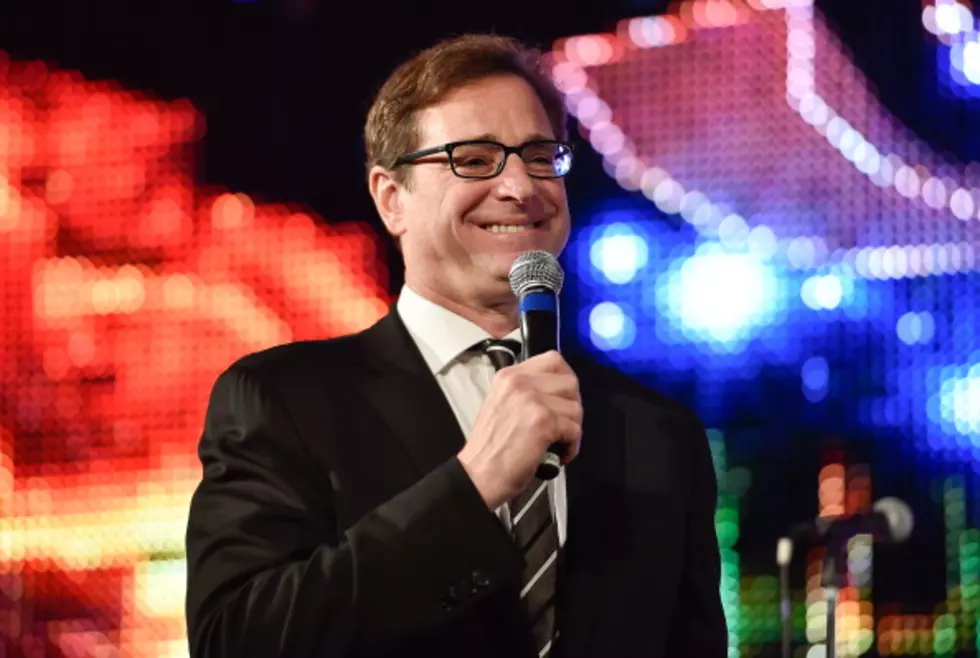 Salma Hayek's Diet, Bob Saget's New Wife + More
Steve Jennings/Getty Images
Heads up, just in case this applies, the producers of the new Fuller House are casting what they're calling an 'attractive, vivacious and youthful black woman' to play the part of Bob Saget's wife.
This is kind of cool! Seinfeld is heading to Hulu and to celebrate, the streaming service is recreating Jerry's apartment from the show.
Salma Hayek says she doesn't have time to hit the gym because she has 16 hour work days. So what does she do to stay trim?
"[I was] taught how to hold my body in a way where the muscles are activated all day long.  So even when you brush your teeth, you're working the muscles."
I'm pretty sure I would need a little more than that to look like she does!
Chris Pratt is back on the big screen alongside Bryce Dallas Howard for the fourth installment in the Jurassic Park series. It's expected to bring in $110M this weekend alone!
Susan Olsen aka Cindy from The Brady Bunch says all of the kids were hooking up during the show. She says she and Mike Lookinland, better known as Bobby, used to make out in the doghouse when they were just 9-years-old. She also says that in real life, Marcia and Jan never got along!