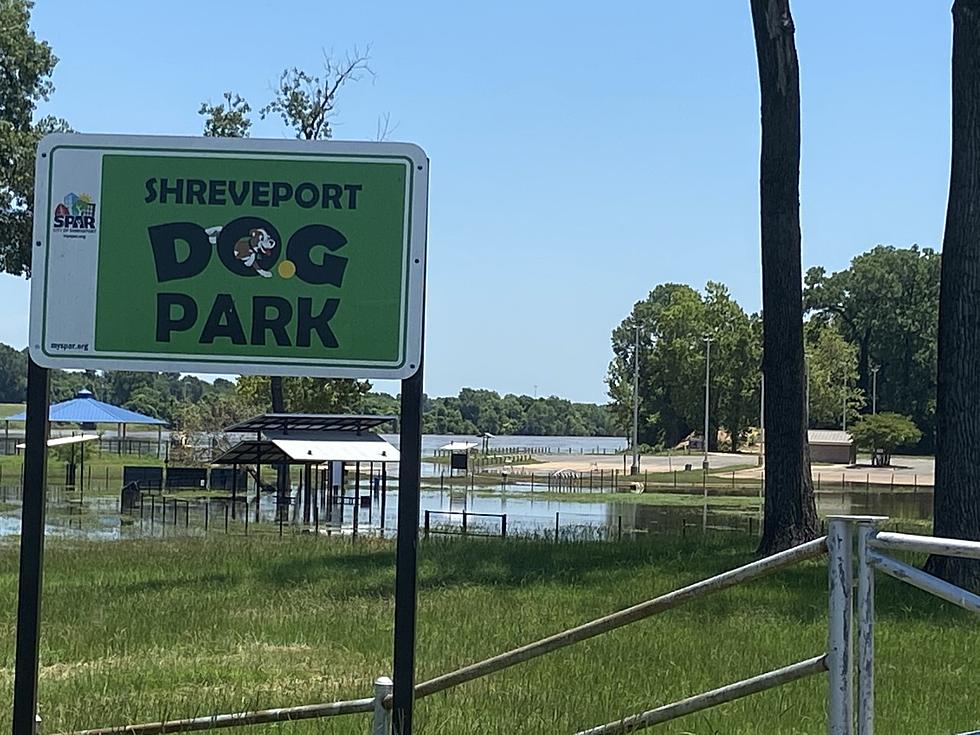 Shreveport Councilwoman Says Dog Park Should Be Closed
Erin McCarty
Shreveport's dog park on the riverfront is closed again because of flooding. It's been closed for a couple of weeks now.  This is not the first time. It has been closed for several times because of high water.
But Councilwoman LeVette Fuller says this location on the riverfront is just not usable. The people that go have to drive to the park and bring towels and try to clean up their dog before putting the pet back in the car.
She says the city spends way too much money cleaning up the park after each flood. Fuller says: "this dog park should be given back to mother nature or let the Dog Park Alliance take it over and do whatever it takes to raise the money to maintain it so the city is not having to continue to maintain it."
I would be in favor of closing it in favor of doing a dog park somewhere that makes more sense. I'm not saying dogs don't deserve a dog park and that dog lovers shouldn't have it because it is a nice amenity. But I would want it in an area that follows the logic of the concept.
There is no idea yet how long the park will be closed. But it will take some time for the water to recede. Once it does, SPAR will likely have to do some minimal cleanup before the park can reopen for the pups.
The dog park opened on July 14th, 2017. Here's a little History of dog park.
The high water is not the only problem. Not long after it opened, there was a problem of  Kids swimming at the dog park.
If you spot a problem at the park, you are encouraged to report it to shelly.ragle@shreveportla.gov or call 318-673-SPAR or message SPAR on Facebook.
LOOK: The least obedient dog breeds
Great Beaches You Can Visit in Louisiana