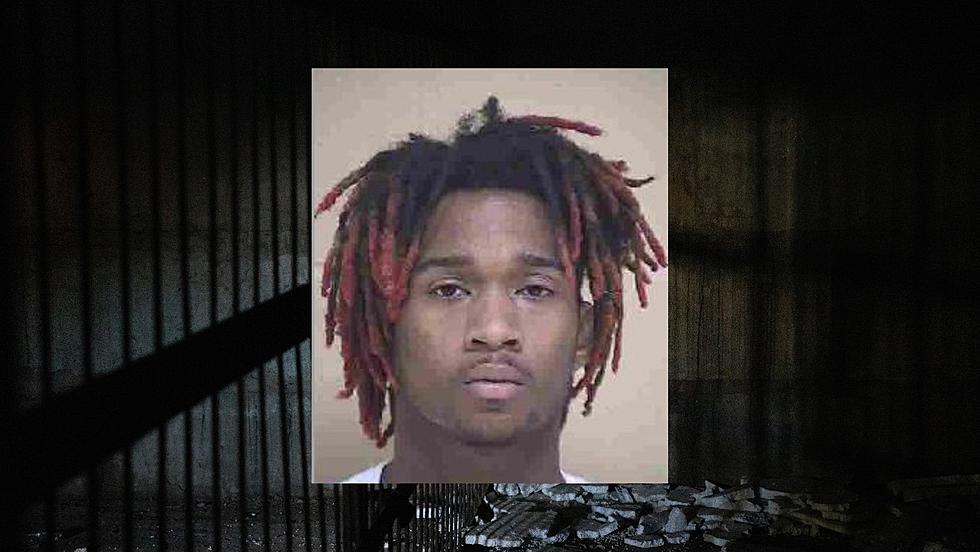 Shreveport Felon Arrested for Illegal Gun Possession
SPD/Canva/Getty Images News
On February 24th, 2023, Shreveport Police Patrol Officers were proactively patrolling the Highland area when they heard multiple shots fired. Officers responded in the direction of the shots fired and attempted to stop an individual walking in the area. The individual refused officers' instructions and fled on foot.
Officers gave chase to the suspect and took Joshua Wade (5/25/2003) into custody. Wade was found to be in possession of a 9mm handgun. Further investigation into the matter revealed that Wade was prohibited from possessing a firearm due to being convicted of a violent felony.
The firearm was seized by the officer and Wade was arrested for one count of being a convicted felon in possession of a firearm, one count of illegal use of a weapon, and resisting.
We are required to advise that all suspects are innocent until proven guilty.
Caddo Parish Violent Offenders for February 2023 (Mugshots)
The following mugshots are those who are accused of violent crimes in the month of February 2023. All those pictured are considered innocent until proven guilty in the court of law.
Shreveport Murders in 2023
Shreveport police are busy fighting violent crime in many local neighborhoods.
6 Things Shreveport Could Fix But Never Will
The city of Shreveport has a lot of problems. Some that cannot be easily fixed, others that could get corrected with a little effort.