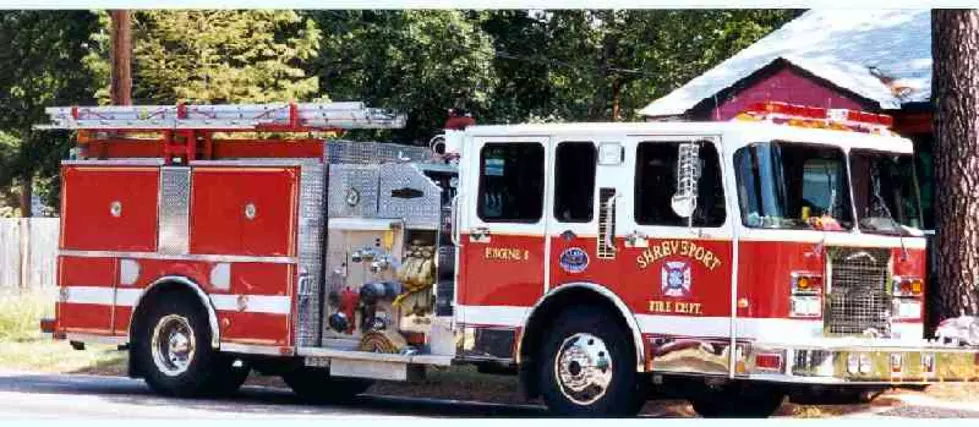 Shreveport Home Heavily Damaged in Early Morning Fire
TSM
No one was injured in an early morning house fire in Shreveport. Crews were called to the 3000 block of Terry Street in the Martin Luther King Drive neighborhood  just before 1:30 Friday morning.
This was a single family wood frame home. Firefighters got into the house through the front door and found the home on fire. All of the occupants were able to get out without being hurt.
It took the efforts of 12 firefighters—4 fire units, 10 minutes to bring this incident under control. The home was heavily damaged in the blaze. The American Red Cross will step in to assist the family, but they are staying with other family members for the time being.
SFD fire investigator checked out the source of the blaze and believe it was caused by some sort of electrical problem.
No firefighters were hurt while battling this blaze.
This is a great time to remind you that the Shreveport Fire Prevention Bureau has a program offering free smoke detectors. They will even come to your home and install them. These last for 10 years without having to change the battery. Contact the SFD at 318-673-6740 to sign up.
10 Animals You Can't Own in Shreveport
After doing a deep dive into state and city laws, I have found ten animals you absolutely cannot own in Shreveport, Louisiana.
Top 5 Things Never to Be Done Naked
Top 5 Types of Parents We Hate at Kids' Ball Games
These are the five types of parents and their behaviors that other parents and the kids just hate having at sporting events