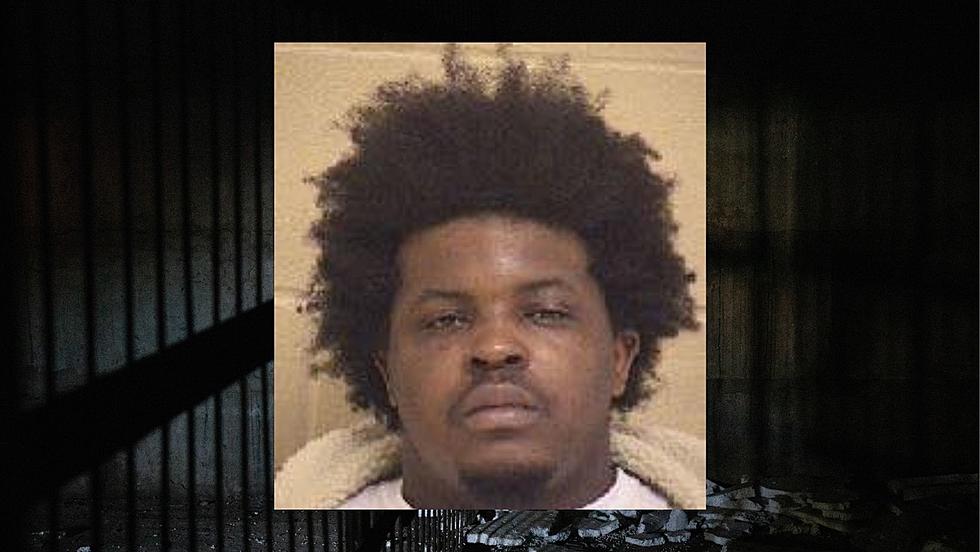 Shreveport Police Arrest a Felon in Possession of a Gun
SPD/Canva/Getty Images News
On March 28th, 2023, around 01:30 a.m. Shreveport Police officers proactively patrolling in west Shreveport stopped a suspicious person at West 70th Street and Jewella Avenue.
Officers contacted Jomar Manigo (1/17/92). Officers found that Manigo was in possession of a firearm and narcotics. Further investigation determined that Manigo was prohibited from owning a firearm due to having prior violent felony convictions.
The firearm and narcotics were seized by the officers. Manigo was arrested for one count of being a convicted felon in possession of a firearm, one count of possession of a schedule one narcotic with intent to distribute, one count of possession of a schedule two narcotic, and one count of illegal possession of a firearm with a controlled dangerous substance.
We are required to advise that all suspects are innocent until proven guilty.
Caddo Parish Violent Offenders for March 2023 (Mugshots)
The following mugshots are those who were arrested for violent crimes in the month of March (2023). Those who have not yet been to court are considered innocent until proven guilty.
Mass Shootings in Louisiana in 2023
Where Have the Mass Shootings Been So Far this Year?
Hottest Neighborhoods in Shreveport Bossier
What subdivisions are the hottest selling in the local area?