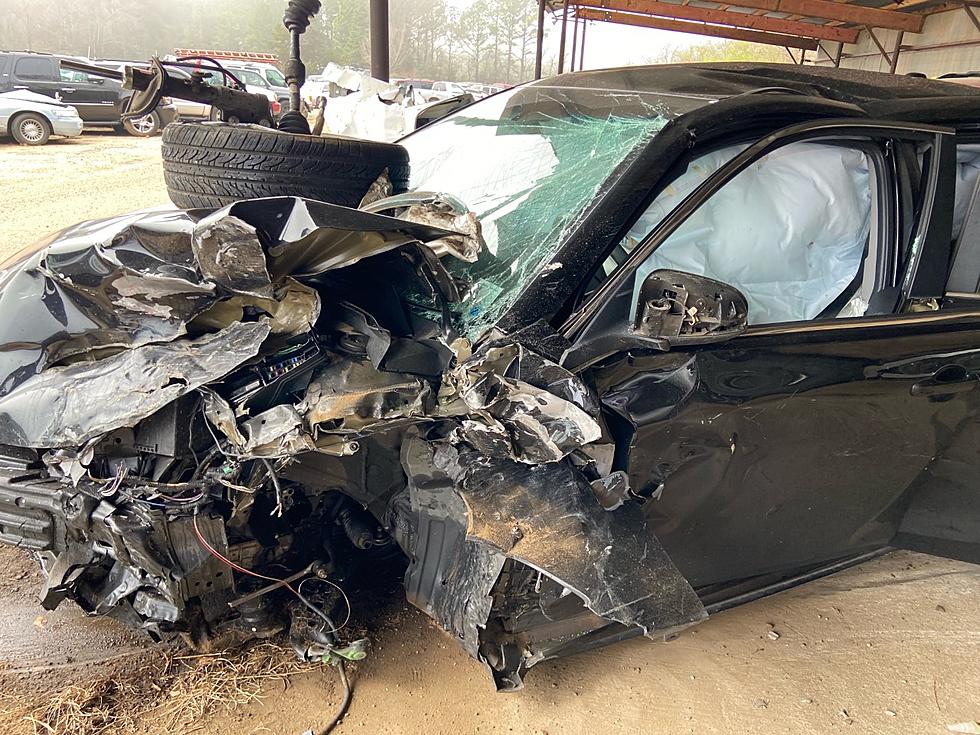 The Tragic Impact of Uninsured Drivers in Louisiana
TSM
I write this with mixed emotions. My son's lives have been put on public display for more than 25 years. If you have been a listener for any length of time, you know about my boys. They would both probably tell you they didn't like me telling stories about them. But they endured it and learned to deal with everyone knowing their business.
Both are now very amazing men today and I am so proud of them. I keep much of their business private these days. But I am thrilled by the direction both are headed.  For the past few years, my older son has been living with me pursuing his college education. He graduated from LSUS with a degree in Criminal Justice in December. He worked his tail off to make this happen. He came back to Shreveport after getting out of the United States Marines and it has been such a joy to have him around. He's a tireless worker and will do whatever project I put in front of him.
But that's not why I am writing this. On December 29th, just a couple of weeks after walking the stage at the Brookshire Grocery Arena to get his college degree, my son was involved in what could have been a tragedy. He was hit head-on by another car on Hilry Huckaby near Hearne Avenue. The other driver was clearly at fault, and officers suspect that driver was under the influence of alcohol or some other substance. It took EMS crews 40 minutes to cut that driver from his car.
My son, who was driving a Toyota Camry was able to crawl out the window. All of the airbags in his car deployed, saving his life. When I show people pictures of the car, they cannot believe he walked away, but he did. He had a pretty good cut on his knee, burns on his face from the airbags, a small gash on his head and sore shoulders from the seatbelt, but he is ok. He was rushed to the hospital to be checked out. God clearly reached out and protected my son that night.
But his nightmare is not over. As you can imagine, the other driver had no insurance and has no means to cover any of the damage his bad decision cost. My son did not have uninsured motorist coverage. He only carried liability. He is learning a tough life lesson about insurance and the reality that so many people in Louisiana are driving around with no insurance. That other driver was critically hurt. We do pray for him each day. All this man had in life was his car and it was completely destroyed. I ask that you also keep him in your prayers.
Folks have been reaching out to me to help my son and I am very appreciative. But I want you to know about the problem of uninsured drivers in Louisiana. You don't want to find yourself in this situation.
Thanks to those who have helped. My son has such a bright future ahead and I don't want him to start that next phase of his life with such a cloud hanging over him.
Please keep my son in your prayers.
Missing Children from Louisiana
The National Center for Missing and Exploited Children asks for help from the public to find these missing Louisiana children.
Top 10 Performing Airports for On-Time Arrivals in Louisiana and Texas
Several airports in the Arklatex are among the best performing in Louisiana and Texas.