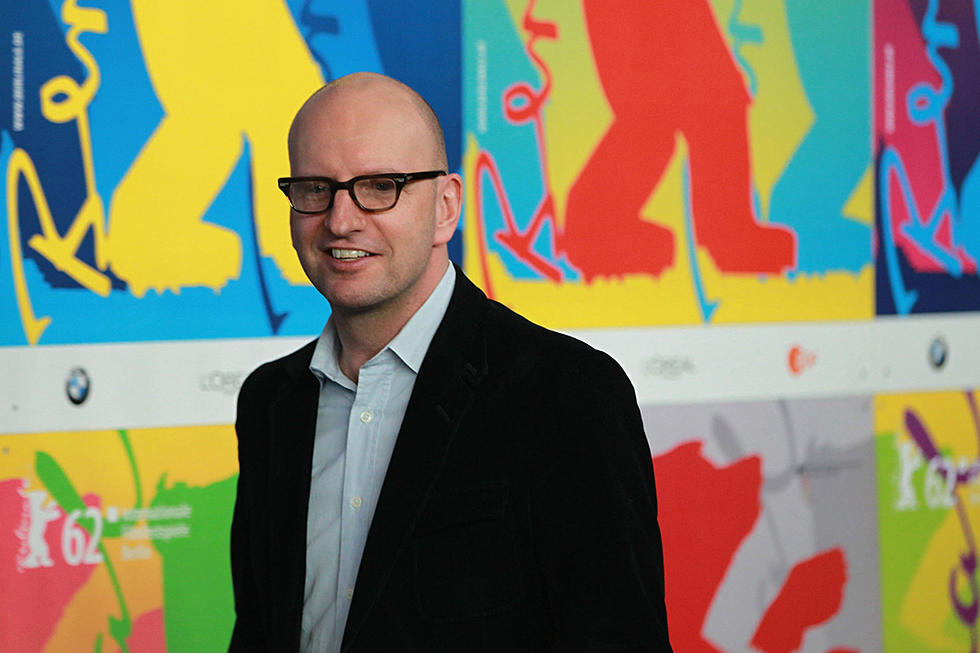 Steven Soderbergh's Panama Papers Drama 'The Laundromat' Lands at Netflix
Getty Images
The phrase "Netflix Original Movie" is beginning to mean something much different than it did a little as a year ago. While the streaming service's original feature content has largely been, frankly, terrible (barring a few exceptions), that's quickly changing. This year, the company is putting out Oscar contenders like Alfonso Cuaron's Roma, a legendary Orson Welles' project, and acclaimed rom-coms. Now, they've acquired a buzzy Steven Soderbergh drama with a stacked cast.
Soderbergh's The Laundromat was announced back at Cannes earlier this year, a drama detailing the Panama Papers scandal, the biggest data leak in history. Deadline has the news that the film has now landed at Netflix (the company's second recent acquisition of a Soderbergh project). By the sound of it, this film sure seems like a high-profile project to boost the Netflix brand even more. The cast includes Meryl Streep. Oh, you want to know the rest of the cast? OK fine; Gary Oldman also stars, alongside Antonio Banderas, Riley Keough, David Schwimmer, and Will Forte.
The project finds Soderbergh reteaming with his Contagion and Side Effects screenwriter Scott Z. Burns with a script based on Jake Bernstein's 2017 book Secrecy World: Inside the Panama Papers Investigation of Illicit Money Networks and the Global Elite. Back in 2015, 11 and a half million documents were leaked by an anonymous source from offshore firm Mossack Fonseca. The leaks revealed the firm's many offshore shell corporations that were set up to help the rich avoid taxes. Among those named in the papers were national leaders, over a hundred politicians, celebs like Jackie Chan, and, surprise surprise, Donald Trump.
Last we heard, the film was expected to begin production this fall, so we may see this in time for the 2020 awards season. But if not, we're still getting a new Soderbergh movie on Netflix next year. His sports drama High Flying Bird, which was penned by Moonlight writer Tarell Alvin McCraney, is set to arrive sometime in 2019.