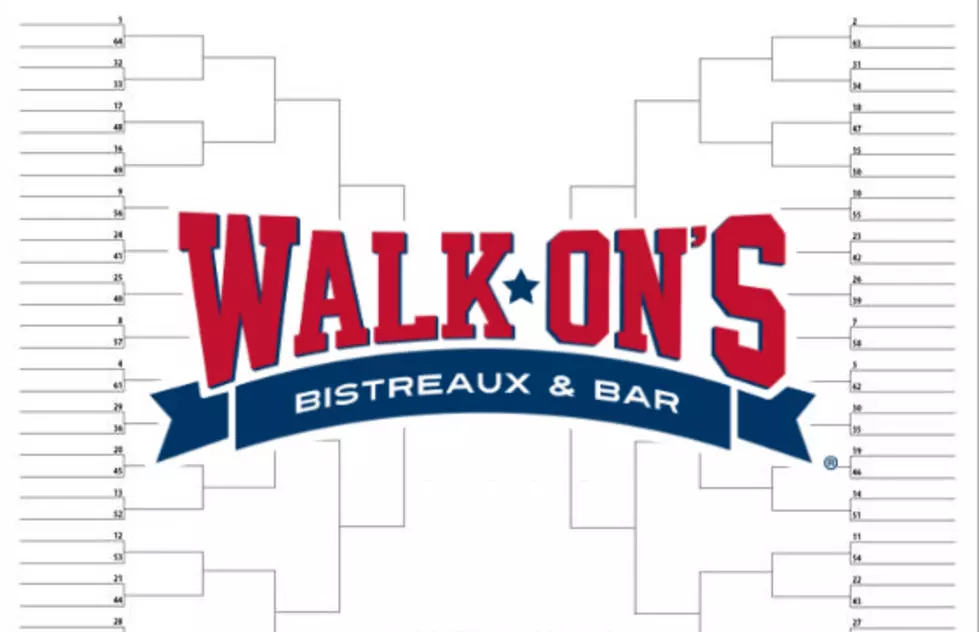 Still Time To Get Signed Up For The Walk-On's Bracket Challenge
Walk-Ons Bracket
It's one of the biggest sports weeks of the year, the NCAA Men's Basketball Tournament gets underway this week. Actually, with last night's games, it's technically started, though the "First Four" games don't count in our Walk-On's Bracket Challenge. Which means you still have time to sign up and make your picks.
The 2017 Walk-On's Bracket Challenge will offer up a National chance at $1 Million, but we'll also have LOCAL prizes too. For first, second, and third place finishes. Here's what you can win:
First Place: LSU Football Season Tickets (Yes! A pair of tickets to every home game)
Second Place: A $500 gift card to Walk-On's
Third Place: A Drew Brees Autographed shirt
So get signed up now, make your picks, and keep track of your bracket to see how well you do!