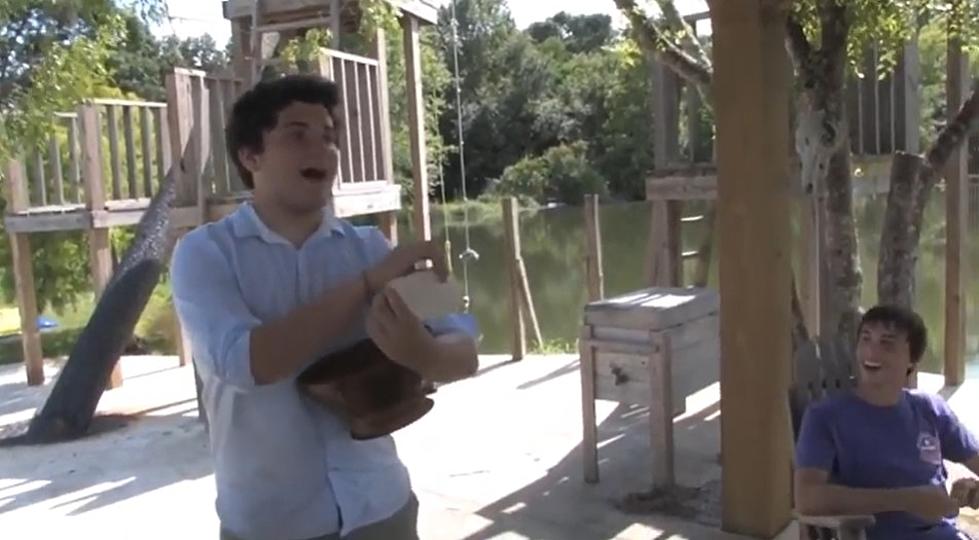 You Can Train to Be on 'Survivor' at This Louisiana Operation
YouTube
I must confess I am an addict of the CBS reality show, "Survivor". I have watched every episode of every season. I'm truly hooked and I wonder what these folks do to prepare to go on the show. Do they fast for long periods of time. Do they work on survival skills and sleep out in the weather for weeks on end?
Then I find out an LSU Alumni from Lafayette hosts something like Survivor training at his massive family property in Lafayette. The Daily Reveille reports Taylor Luke recreates games from the show and encourages people to try it out. Taylor has been a fan of the show since he was 12-years-old. He got some friends together on his families property and they played some of the games. He posted a video on YouTube, but admits things got "messy" in those early days.
How Have the Games Changed Over the Years?
Luke has refined his operation over the years and now he operates a pretty big operation. Contestants attend his sessions from 7:30 a.m. to 2 a.m. He has designed many of the games to imitate those you would find on the reality show. He includes the large physical contests and many of the puzzles. He's also branching out into training for other reality shows like "Big Brother".
He and his team have shared more than 1,000 videos of his training and competition.
More than 300 folks have taken part in his games over the past 12 years.
If you are interested in signing up to play in these games and see if you can be a winner,       Potential players reach out through a sign-up sheet on his Instagram account.
Louisiana's Best Bands of All Time
The 10 Most Famous Women in Louisiana History
Highest Gas Taxes By State in the U.S.
Here are the top 10 states for gas taxes.