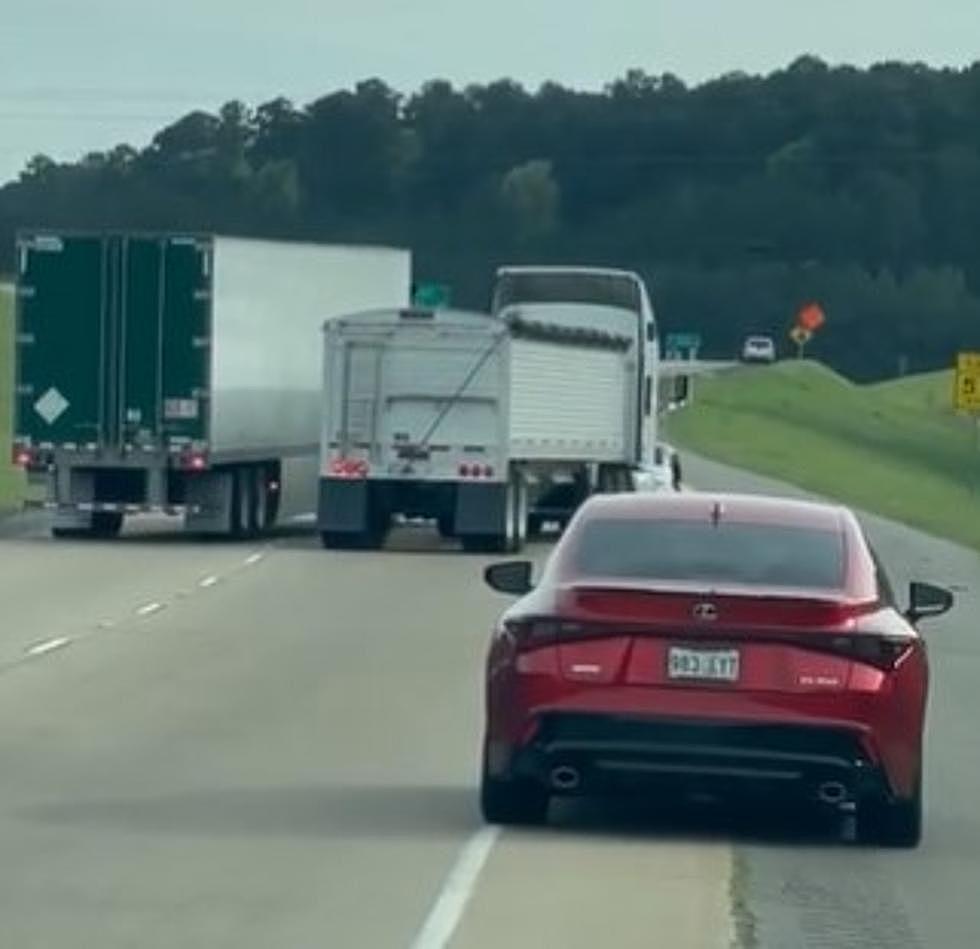 Second Suspect Arrested After DeSoto Parish Road Rage Incident
Kristen Hill Wilson FB
You can feel a little safer on the roads now that the DeSoto Parish Sheriff's Office has both of these suspected lunatic drivers behind bars.
Last month on the evening of March, 28th, these two were caught on camera not only holding up traffic but, actively trying to smash in to each other.
The two were battling it out on I-49 in DeSoto Parish with several witnesses on the road to see it!
In the video you can see the drivers taking turns swerving in to each other's trucks. This incident caused a major hold-up in traffic and likely scared the daylights out of the other drivers on the road.
(Left) Trebor Hendrix (30 year-old from Grand Prairie, TX)  Contact was made with Hendrix on the day after the incident. Hendrix returned to Desoto Parish to turn himself in on Monday, April 3, 2023.
(Right) 43-year-old Omar Berrios Martinez was arrested March 29.
Both were booked into DeSoto Detention Center on one count each of reckless operation with no accident and aggravated obstruction of a highway (felony).
Caddo Parish Violent Offenders for March 2023 (Mugshots)
The following mugshots are those who were arrested for violent crimes in the month of March (2023). Those who have not yet been to court are considered innocent until proven guilty.
Mass Shootings in Louisiana in 2023
Where Have the Mass Shootings Been So Far this Year?
Shreveport Murders in 2023
Shreveport police are busy fighting violent crime in many local neighborhoods.